Undergraduate Research… Where at?
Every Vanderbilt student has walked past MRB III, but only a few students know what's inside.  MRB III, which stands for Molecular Research Building III, is a part of the complicated maze that is Stevenson Center (Stevenson for short).  All of Stevenson is connected in some way, shape, or form, but the joke at Vanderbilt is that you'll get trapped like Peach in Bowser's castle (for the video gamers), Matthew Mcconaughey in the 4th dimension (for the moviegoers), or Cubs fans in 100 years of losing (for the sporty type) if you wander the halls of Stevenson alone.  Not even my research mentor, Dr. Lauren Parker Jackson, who teaches Biochemistry in the Department of Biological Sciences and graduated from Vanderbilt as an undergraduate in 2003, knows all of the ins and outs of Stevenson.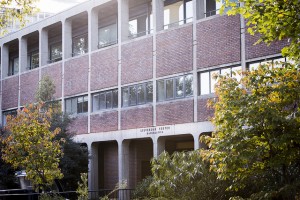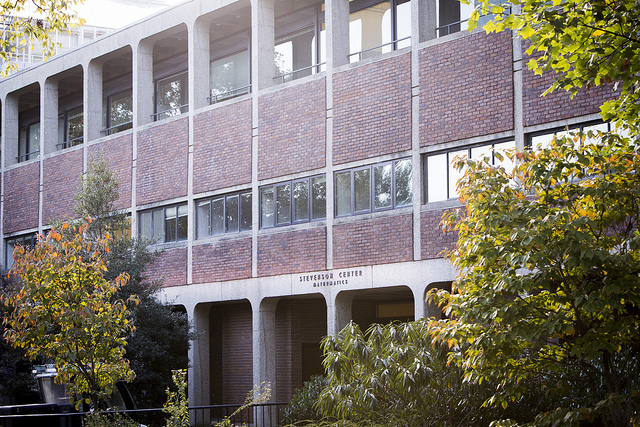 MRB III is one of the main buildings for research labs for science professors and lab faculty at Vanderbilt.  My lab, located on the 5th floor of MRB III, is a crystallography lab that is interested in protein trafficking, or how a protein moves from point A to B in a cell.  The research project that I'm working on involves using E. coli (a type of bacteria) to express Arf1 (a small GTPase) and COP I (a coat protein that aids in the retrograde trafficking of cargo from the Golgi to the endoplasmic reticulum) with a goal of characterizing their interaction using structural methods (fancy microscopes).  After almost a year of research experience, I can do many techniques/procedures on my own, but there are always people in my lab that I can ask for help/ to teach me new things.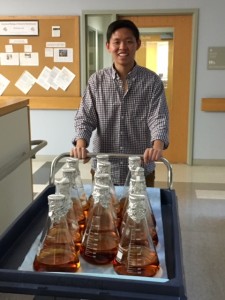 I'm passionate about my research because I can take what I learn from the general pre-med classes (biology, chemistry, organic chemistry, and biochemistry) and actually use that knowledge as a tool to discover the undiscovered.  Undergraduate research is also a unique opportunity for me to be creative, actively address problems that could be life altering if solved, and to learn from and build relationships with my research mentor, graduate students, and post-doctorates.
Research for Vanderbilt undergraduates is also easy to find because research can be taken for credit and because Vanderbilt has a crazy amount of research faculty and medical research faculty on campus with specialties that range from lung cancer labs to astrophysics labs to environmental sustainability labs.  So, if you're interested in graduate school (research, medicine, nursing, dentistry, you name it), Vanderbilt is great because it's so easy to get involved in research, volunteering, shadowing, and social orgs (greek life, dance/music teams, multicultural clubs, sports teams).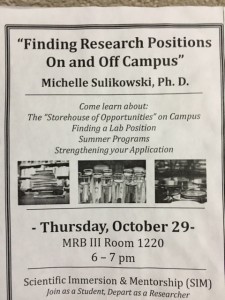 I'm on the advertising committee of the Scientific Immersion and Mentorship Board (SIM), which helps undergraduate students find research, so if you have any questions concerning undergraduate research, please feel free to contact me!
Peace Out!
-Jeff Yung