Blair Life! (Sort of).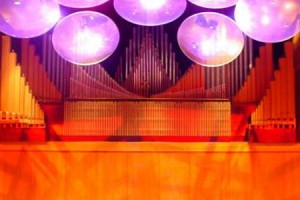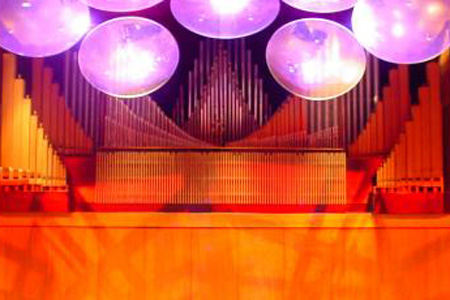 "You're a Blair kid, right?"
"Yes! Well.. sort of."
Having been asked this question since the very beginning days of school, I'm very used to it. But the answer is still sort of complicated, and will continue to be so until December. (*Cue Beethoven's Fifth*).
Currently, I'm taking violin lessons and orchestra at the Blair School of Music. As part of the Blair Orchestra, I've played Beethoven's Fifth Symphony, and several other pieces written for symphony orchestra. As a private lessons student, I've been able to attend a two-hour studio class on Tuesday afternoons in addition to hour-long private lessons, where I am able to hear pieces that the other students were playing and be inspired for the future. I've also gotten a taste of the Blair family. There's Bassoon Brunches and clarinet parties, and the horns definitely stick together. I can't say the same for the violins (for some reason, the violins are never as close as the violas or the cellos), but everyone at Blair is definitely one extended family,evidenced two weeks ago when the principal clarinetist passed away in the orchestra. Our concert, only a few days away, was held in memorial for him, and on his chair in the winds section, a clarinet, music, and many flowers were placed in remembrance. As a gesture to him, each member of the orchestra performed barefoot, because the clarinetist hated performing with his shoes on. Although so many people in the orchestra were in mourning for him, they were still able to communicate the beauty of the music through their grief. The concert was beautiful.
In December, I hope to become closer with the Blair family as a second major or minor. Then, I'll audition in front of a multi-person jury of faculty members, playing two pieces: one from Bach and a concerto. Eight minutes of an audition will determine if the faculty thinks that I would be best as a second major or minor. Regardless, I'll finally be part of Blair—for real!  A goal of mine is to finally be able to schedule a time in a practice room, and (miracle of miracles!!) be able to finally put my violin in a locker! I also hope to be able to be closer to the rest of the Blair kids (other than the million on my floor;for some reason, Stambaugh as a pretty high concentration of Blair or semi-Blair kids) through the mutual grind of (*Beethoven's Fifth!*) music theory and Keyboard Harmony.
If you see me in the Blair lounge (Blounge!) or waiting forlornly outside of a practice room, say hi!!! I'd love to talk with you. Blair is one of the most exciting opportunities at Vanderbilt, and there's even advantages in the walk to Blair: you never have to worry about those Commons waffles affecting the comfiness of your jeans! Vanderbilt really does think of everything ;)
If you have any questions, feel totally free to email me at sophia.druffner@vanderbilt.edu. I would LOVE to hear from you cause you're AMAZING!!!!!!
ever most sincerely,
SOPHIE!!!!!!!!