Welcome to the Class of 2019!
CONGRATULATIONS TO ALL THE NEWLY ADMITTED MEMBERS OF THE CLASS OF 2019!
Welcome to Vanderbilt; we're so excited to have you!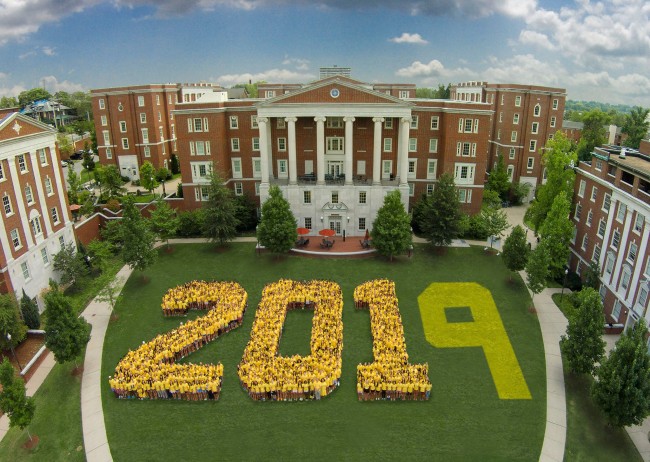 The release of admissions decisions is a super exciting time but, if you have multiple offers from different schools, it can also be quite confusing and stressful. How do you know which is the best school? Well, the answer is simple: it's Vanderbilt. Just kidding. Choosing which school is best for you is a highly personal decision and requires a lot of thought. I remember feeling quite overwhelmed this time last year; there were so many options and I just didn't know where to start. So I've made a list of resources where you can find out more about Vanderbilt, make an informed decision and hopefully fall in love with this school as much as I have.
If you have any questions at all, please feel free to contact me at ishani.pabari@vanderbilt.edu
So if you're reading this, you're already on the right track! The Inside Dores Blog is a great way to learn about life at Vanderbilt from real Vandy students. The Blog is also designed to be super interactive, so if you have any questions about the post you've just read or want to know more, don't hesitate to leave a comment or email the specific blogger (contact info can be found on the blogger's bio page). We love hearing from you, so say hi!
Come visit us! Touring campus is a great way to get a feel of life at Vanderbilt and the Admissions Office runs multiple programs to help you make the most of your visit. Dore for a Day is a great half-day program that allows you to shadow a current Vandy student, attend classes and experience what it is like being a student here. I am a host for the international student version, Global Dore for a Day, and I definitely recommend you attend one of these. The Admissions Office also runs daily Tours and Information Sessions.
Can't make it over to Nashville? That's okay, you can take our Virtual Tour instead! Check it out here.
Take a look at the official Class of 2019 Facebook group. In addition to chatting and getting to know your potential classmates, you can also post any questions you have and get answers from some of the current Vandy students that are also in the group (such as me!)
Take a deep breath. This decision can be overwhelming but remember, you're awesome and you're going to be successful no matter where you end up going to school. The fact that you've been admitted to Vandy means we really believe in you, and you should believe in yourself too.
Once again, CONGRATULATIONS COMMODORES! I can't wait to meet you and Anchor Down with y'all soon! Get excited! #VU2019