Tales from the Closet of a Texas Girl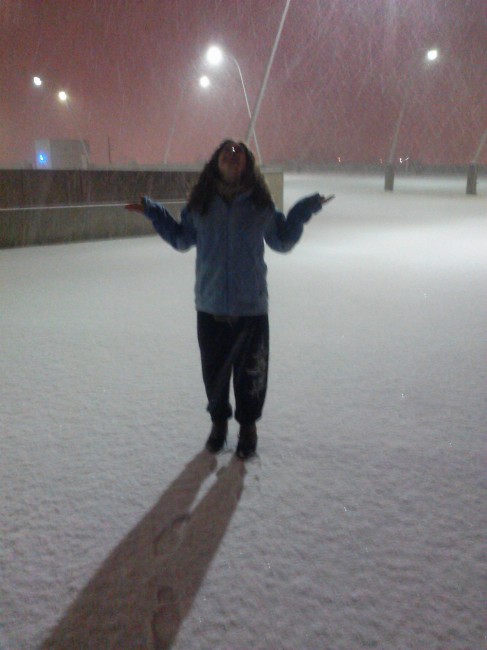 Coming to Vanderbilt from Texas I knew the weather here would be colder. I knew that my wardrobe would need to include more sweaters and thicker socks so when I went home for Christmas break as a freshman I bought a couple of these items in the post-Christmas sales. However since then I can say that my winter wardrobe has doubled since moving to Nashville! Given that Nashville has real seasons and that we're in school for the entirety of the two coldest seasons (autumn and winter) I find that I wear a jacket more than I ever wear just a short-sleeved t-shirt and shorts when I'm out and about.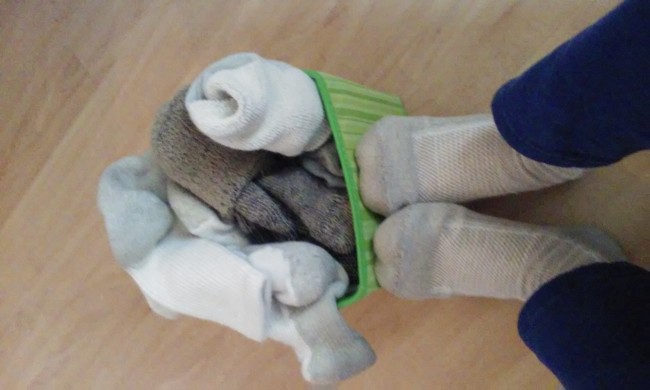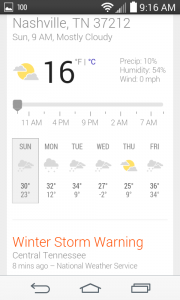 In addition to an increase in my winter wardrobe I have also changed my morning routine to include a critical analysis of the weather for the day. If there is even a slight chance of rain I usually make sure to carry around my umbrella (a must at Vanderbilt and in Nashville in general) or put on my raincoat. Other days the temperature range can be something as varied as a low of 34 degrees Fahrenheit and a high of 62! The first time this ever happened to me I was so confused… how do you dress for that kind of weather when you're going to be away from your dorm all day long? It's an art. I call it layering. Tank tops can be the make or break it point between being warm or not.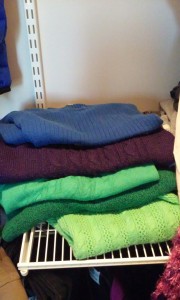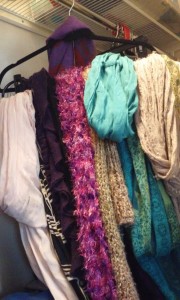 Other articles that I've also acquired over the past couple of years are also things like gloves, hats, ear muffs, and scarves. I probably had 2 scarves when I came to Vanderbilt. Now I have almost ten (and have lost a few along the way…)! I also have several ear warmers- one for running, another that doesn't mess up my hair, and another that's a little cuter and that's the color of Vanderbilt gold. I now also own several pairs of gloves because it's not unlikely that I'll probably lose one in my rush between classes or in the laundry….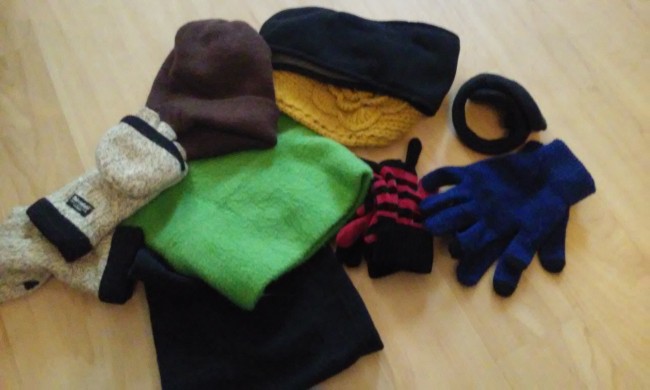 I never thought that college would be a time where I'd re-learn how to dress myself, but alas it has been. After 12 years of going to schools that required uniforms where my only options were whether I'd wear the blue or the grey sweater with my schools' logo on it, I wasn't prepared for the weather or for the infinite choices and decisions required to dress yourself when there's no one regulating your attire- except the weather, of course.
(Or on days like today you can just chill inside in whatever attire because all classes are cancelled!!)