Stone Arches and Dripping Icicles: Backpacking Adventures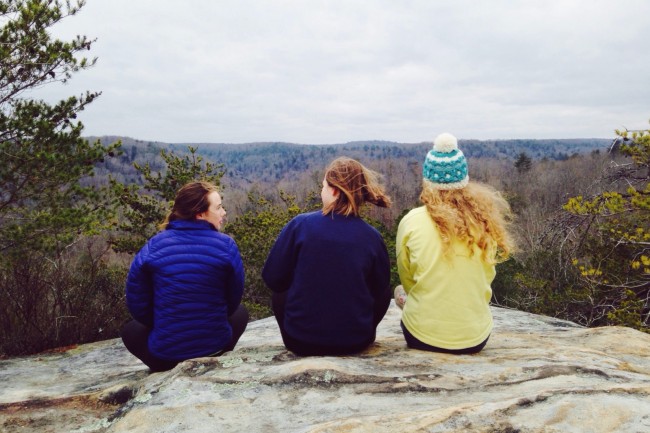 This past weekend, I channeled my inner nature-child and for the first time since last February [link: trip recap], joined Wilderness Skills for a backpacking trip. We went to the Big South Fork Recreation Area in Oneida, Tennessee, where we hiked past waterfalls, precariously melting icicles, rock shelters, and stone arches sculpted by thousands of years of erosion.
After packing up in the Branscomb store-room on Friday, we had a traffic debacle on I-40. It was complete bumper-to-bumper gridlock, and at times we turned up the radio, threw open the van doors, and danced in the middle of the highway, to the amusement of our fellow road-goers. College student privileges, anyone?
We then spent that night at Bandy Creek Campground, and then hit the trail 10 miles west—the aptly named West Side of Big South Fork has several beautiful and geologically interesting trails.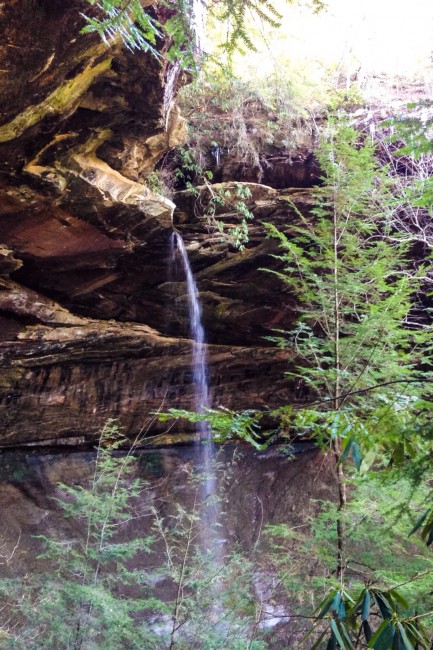 One of the trails included Slave Falls, a 60-foot waterfall named for the fact that runaway slaves would hide in the shelters in the area. We also saw Needle Arch, a natural stone arch. On the way we had to carefully avoid overhanging icicles. We could see smashed ice on the ground, so we knew it was a possibility that they could fall and impale an unsuspecting backpacker.
On Saturday night we set up our tents at Jakes Place for some back-country camping, and the next day we looped around to the magnificent Twin Arches, the largest of which spans 135 feet. Hikers can take stairs to the top and look out across the Tennessee/Kentucky border.
I love these weekend trips for the chance they provide to un-plug and take a mental break. My friends Anica and Alice also joined me, making it their first WilSkills trip. There were a total of 21 people on this trip, one of the largest groups WilSkills ever leads.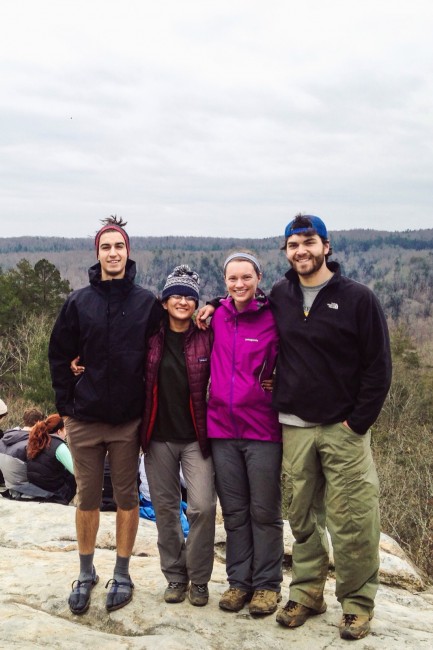 My next trip of the semester will probably be the last one offered, the last paddling (tandem canoeing) trip. Looking forward to it!