Why You Should Add Vanderbilt to Your College List
If you're currently a high school senior, and you're anything like me, the list of colleges you're applying to is still in flux, and probably will be up until the very last day before apps are due. You've probably been looking forward to going to college for some time now, and it's crazy to imagine all of the different possible lives you might have if you go to College A, or College B, or College C, or…
It's overwhelming, I know. So I'm here to ease your mind about at least one thing: that path marked Vanderbilt? Whether it's already at the top of your list, or one of your many possible lives, it's definitely worth pursuing.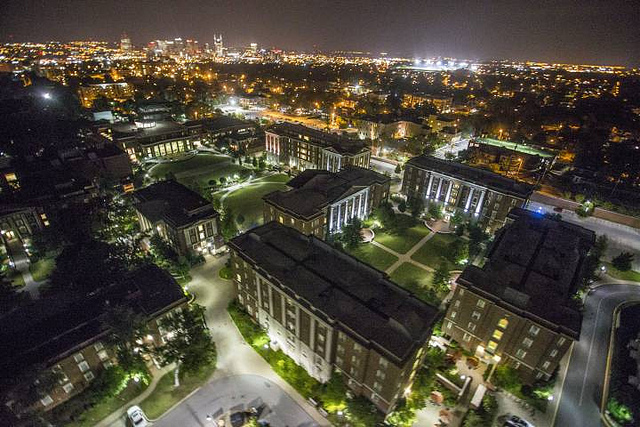 The Commons
The thing about the Commons is, you can never really understand it until you're a part of it. When I was applying to Vanderbilt, the idea of the Commons sounded pretty cool, I guess. Basically, each incoming First Year is assigned randomly to one of ten houses, all located on the absolutely gorgeous Peabody campus. Sounds nice, right? But it was all just in theory.
Living on Commons, though, exceeded my expectations more than I ever thought possible. And not just in tangible ways, like the fact that the food at Commons Center is pretty exceptional. Commons will make you feel like you were meant to be at Vanderbilt. You become a part of a community that is truly special, and that, before you know it, you will come to care about deeply. Coming back to Commons after a long day of classes on main campus truly does feel like coming home. From Dean's Dinners to weekly house events to the fact that when I come home, there are familiar faces in the Memorial House common room to greet me, there is no substitute for the Commons experience. It's an experience that I think that every college freshman should have, and one that only Vanderbilt has to offer.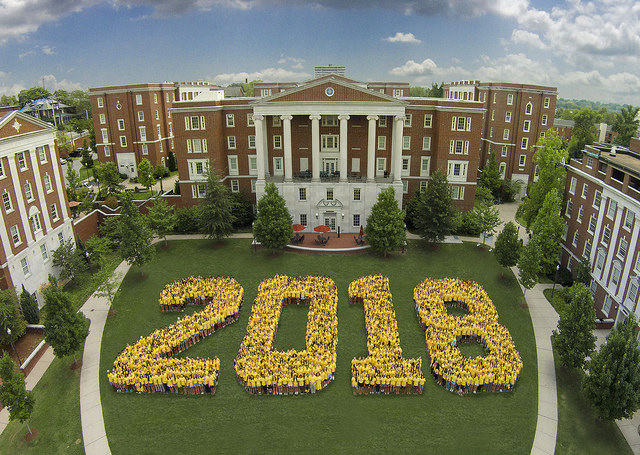 The people
A couple of weeks ago, I was sitting outside with three of my friends, doing homework on a beautiful Sunday afternoon. A prospective student and her family approached us, which we were all super excited about because we seriously do love to talk about Vanderbilt. One of the first things they asked us was where we were all from.
Our answers? California, Louisiana, Mississippi, and Hawaii.
Wait, what? The thing is, I knew we were all from those places, but I never really thought about how cool that is. I have friends from literally all over the country, and even some from countries all over the world. Whether we're talking about the weather where we're from, or debating the correct name for something (to my Midwest friends: it's soda, not pop), being able to meet people from all over has truly been one of my favorite things about coming to Vanderbilt.
Even better, when I think about my friends here, it seems impossible that we've known each other for less than three months. I don't consider being social one of my main strengths, so to be honest, coming to a place where I knew absolutely no one (and having to take care of myself and do my own laundry on top of that…) kind of scared me. But the people at Vanderbilt are so amazing that I dare say it was easy to make new friends.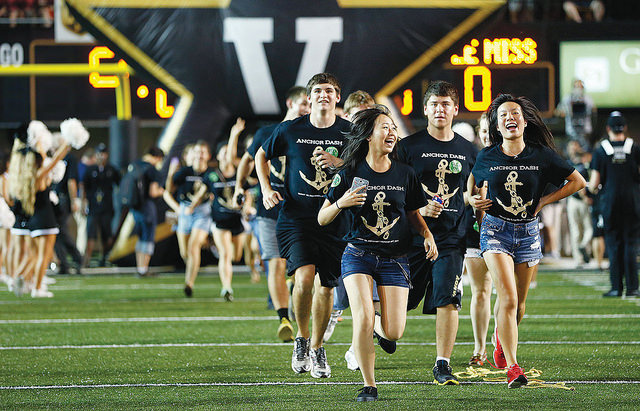 The food
If you've read any of my other posts, you probably think I'm weird because I talk about the food here like every other sentence. But seriously, with 21 meal a week, you will never, ever be in danger of becoming the stereotypical starving college kid who eats ramen in their dorm room every meal. As I type this, I'm eating a "brookie," which is basically half-brownie, half-cookie. Yes, it tastes as delicious as it sounds.
The trees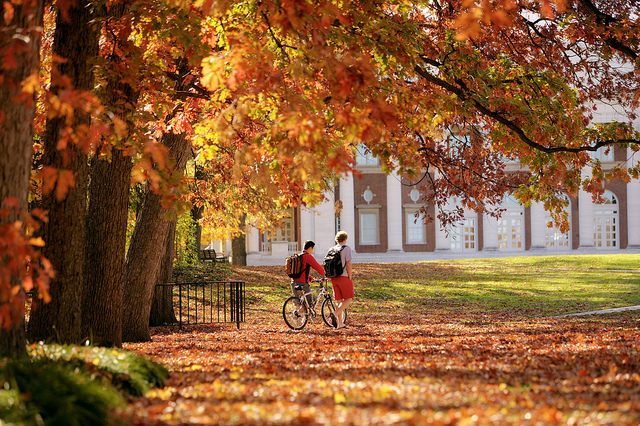 No further comment.
The classes
I love school, so maybe I'm a little biased on this, but I'm willing to bet that a LOT of you prospective students also share this love of learning. When it comes to academics, Vanderbilt is not only top-notch, it's also just fun. Scrolling through YES (Your Enrollment Services) to register for classes is a stressful activity for me, because there are so many classes on interesting topics that I want to take. My favorite thing about the academics here is probably that everything is connected, in one way or another. A psychological study I learned about in my cognitive studies class was directly applicable to practices I learned in my education class. An idea that I listened to in my music lit class mirrored an idea I read about in my English class. Further, simply being at a university like Vanderbilt means being in a place where you can really dedicate yourself to whatever you're passionate about. I don't know about you, but that sounds pretty good to me.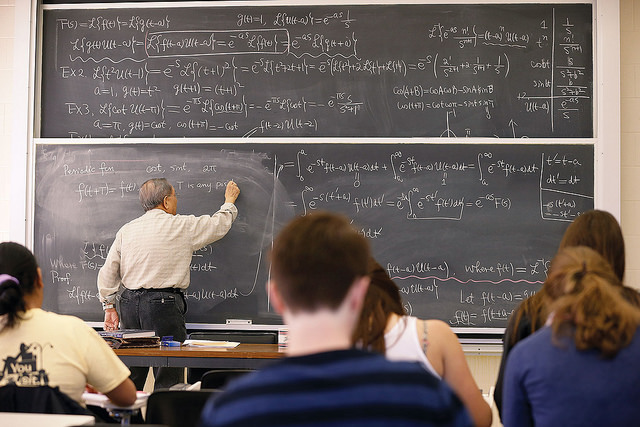 If you're thinking about adding Vanderbilt to your college list, I very much encourage you to do so. And of course, if you have any questions about ANYTHING Vanderbilt, I'd love to talk to you. Just shoot me an email at samantha.c.chiang@vanderbilt.edu. (Seriously, do it. When I got my first email from one of you guys, I swear I smiled for like 20 minutes straight.)