I Spy the Science Guy
If you were to walk by Langford Auditorium on Tuesday, you might have asked yourself the following questions: Why is there a long line of students wrapped around the building? What is everyone chatting so excitably about? And, perhaps most importantly, why are there so many boys wearing bowties?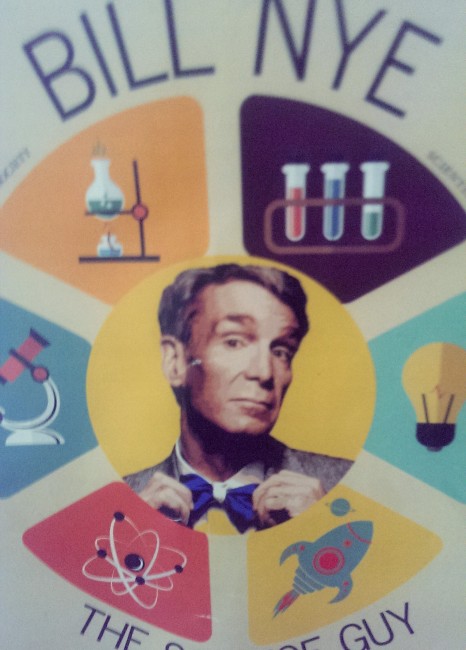 The answer to these questions is simple: Bill Nye. Yes, as in Bill Nye the Science Guy. If you're not familiar, Bill Nye is most well-known for his popular children's show in which he made pretty much every kid in the world fall in love with science. Aside from this, Bill Nye is a comedian, an inventor, and the CEO of an organization called the Planetary Society, which is apparently planning to save the world through mechanical, laser-shooting bees. But more on that later.
Thanks to the amazing Vanderbilt Programming Board and Speakers Committee, students have opportunities throughout the year to attend lectures by guest speakers, absolutely free. The announcement that Bill Nye would be coming to Vanderbilt stirred up a great deal of buzz amongst the student body: people lined up a good two hours early to get front row scenes, and some even dressed up as the man himself. As if that weren't crazy enough, tickets sold out within an hour of distribution, setting a Vanderbilt record.So yeah, Bill Nye is a pretty big deal around here.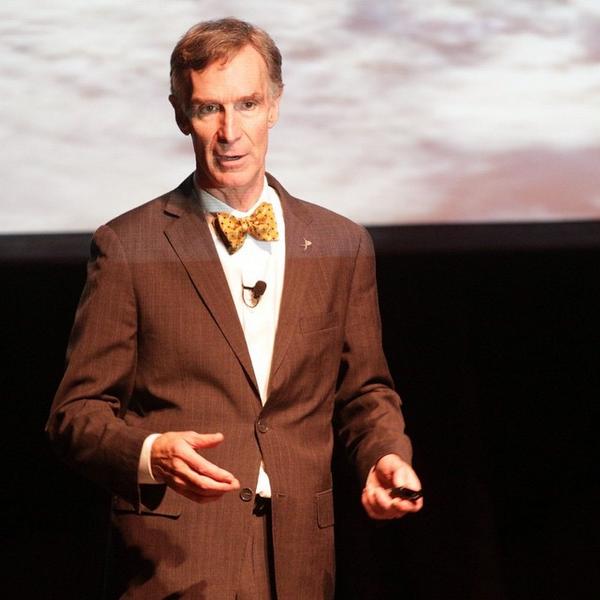 For the lucky few who were able to snag a ticket, including yours truly, Bill Nye's lecture was beyond incredible: he even made my sprint to the ticket booth after my 9 AM class completely worth it. Whether he was talking about his infatuation with sun dials, geysers on Jupiter's moons, or how we can save the world from collisions with giant craters, Bill Nye convinced each and every one of us in the packed auditorium that we can, dare I say it, change the world. Not in a "clichéd empowerment" sense, but in a "with science, you are more powerful than you can ever know" sense. And he made us laugh while doing it.