Breaking the Ice
Never been to the U.S. before? Afraid of attending an American college? Excellent. You've found the right article.
I am Saquib from Dhaka, Bangladesh, a distance of 8,284 miles from Nashville. To add to that, I have never been to the U.S. before. Nothing could be paramount to the mixture of excitement, fear and caution that I experienced on the long flight from Dhaka to Dubai, then New York City, and finally, Nashville.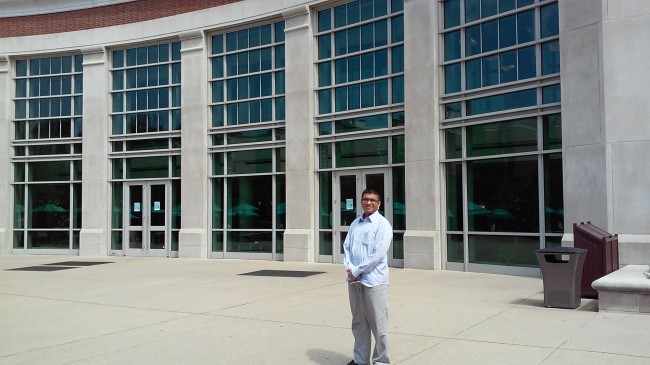 What I have perceived so far is a United States of America very different from what I have heard of from so many miles away. I can safely say the U.S. has far exceeded my expectations. However, what this implicitly points out to is the wonderful welcome that Vanderbilt has managed to provide all its incoming freshmen, particularly to those of us like me, the international students, coming from different parts of the world. Surely, a huge round of applause must go to the International Student and Scholar Services (ISSS), Office of Undergraduate Admissions (OUA), the Office of the Dean of the Ingram Commons and so many other countless administrative offices and organizations for kicking another year off to the greatest possible start.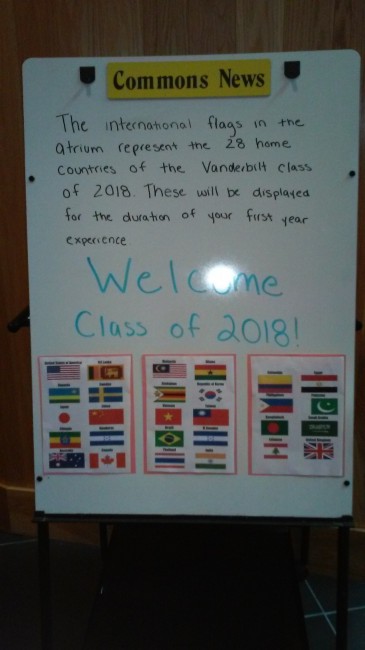 Many of my fellow classmates have been refreshingly curious about how different the U.S. is, compared to Bangladesh, or to be more specific, how different Vanderbilt is from any other college in Bangladesh. Surely, the circumlocutory compound sentences in the above paragraphs don't do justice to my reactions here at Vanderbilt. It has simply been awesome, and I am sure more awesomeness is to come! More than the institution, it has been the people––starting from the wonderfully talented students to the awe-inspiring professors––who have made this experience stand out. It is simply outrageous to be able to think of a group of people as diverse, as engaged, as creative and as dedicated as the Commodores we have here on campus. #AnchorDown!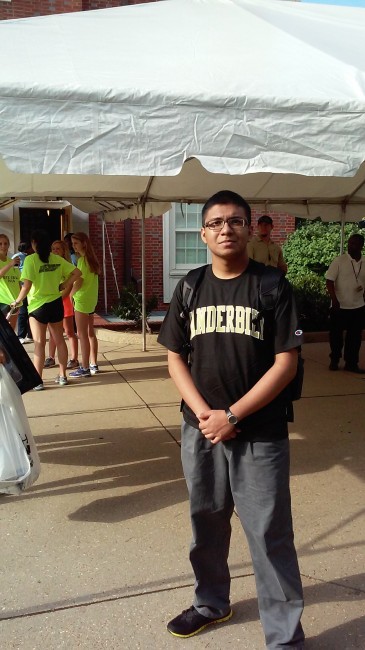 So, what about it? What has been the most memorable part of it all? Well, this may sound unorthodox––but I was the happiest person on earth when fellow blogger and Recruitment Chair Heather Jackson emailed me to let me know that I had made it onto the Inside 'Dores team! It means my experiences at Vanderbilt will not be limited to photos on my cell phone or to posts on social media websites. I can now publish them on the Undergraduate Admissions website, for the whole world to read!
And with this blog post––the first of, I hope, many, many more––my journey at Inside 'Dores begins! :)