A Post-Summer Night's Dream
Where I'm from, summer doesn't end until after Labor Day, so I'm just going to pretend that that's a viable excuse for just uploading my summer photos and thus posting this now. And now I'll proceed to use this post to explain my life for the last few months. The past month at school, however, deserves its own post (or five), so keep your eyes peeled for that/those in the next few days.
So summer. My summer was incredible and leisurely and pretty much everything I wanted it to be. While other bloggers were traveling the world (see exhibit A, B and C) or being really productive with internships, I chose to spend the majority of my summer working at a summer camp. First, though, I spent some time at home in the lovely state of Massachusetts near Cape Cod, and then I spent some weekends traveling to visit my sister at her boarding school and some friends at their schools (since we get out so early here at Vandy.)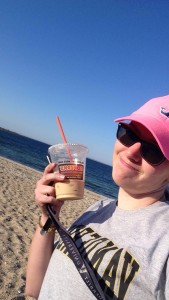 As my last hurrah before camp took over my life for two months, I spent almost a week in Bermuda where I perfected my balance on paddleboards and motorbikes. This was also when I started my now horrendous watch tan that has only worsened throughout the summer.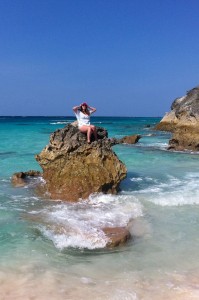 After the Bermuda beach trip, I came home, saw my family for a few days and headed up to Maine to become a Water Safety Instructor (the Red Cross's fancy name for swim teacher.) I spent five days in a cold Maine lake for five hours a day, which resulted in both an improved teaching ability and a less helpful lack of empathy for when my campers whined about being in our warm lake for thirty minutes.
After my five days of this WSI course at a different camp, I went home and packed for 8 weeks at my camp, also in Maine. I say my camp because this was my tenth summer as a camper/counselor at this camp (Alford Lake: yes, this serves as my whole-hearted, personal recommendation for this incredible place,) and I feel, that after spending more than half of my life there, I can be a little possessive of it.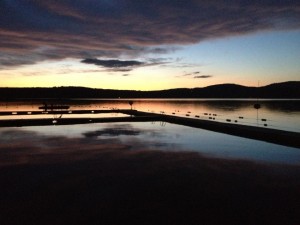 Camp was a blur of shepherding children from the shore to the docks to the tents to the dining hall and everywhere in between, and I already miss my lovely campers whom I mothered, mentored and nagged for three and a half weeks each session. I left camp relaxed and ready to come back to Vandy after talking with my camp friends about how wonderful my first year as a Commodore was pretty much non-stop.
In three days, I unpacked two months of camp stuff and repacked for another year at Vanderbilt. Finally, on Sunday August 17th, I arrived back in Nashville and moved in for sophomore year. Honestly, this summer was everything I needed, and I'm so glad that Vanderbilt lets students get so involved in research, internships and organizations during the school year so I didn't feel bad or unproductive taking a summer to relax and slow down.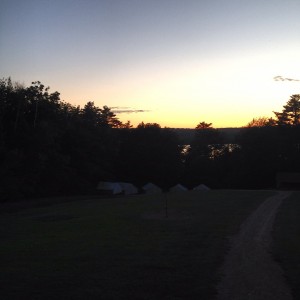 I'll post again this weekend about my first few weeks (*cough cough* month) back once I get over the fact that I can no longer use and abuse the Commons/First-Year/Freshman tags to label my post.