After WilSkills
After WilSkills? Instead of WilSkills? I'm not sure what to title this post, since one sounds like an in memoriam and the other sounds like I'm trying to avoid WilSkills altogether. The point is neither.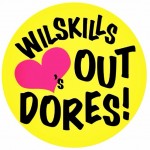 The point is that in my reality, Wilderness Skills cannot be this fall what it was for me this spring. In the spring, it was a saving grace for me, but this semester I have neither the time (the course requires attendance to weekly meetings and at least four weekends' worth of trips) nor the money ($325 for three or more trips). Of course, there is financial aid/scholarship money, and I don't need to pass the course again, but I just can't commit to it the way I did last semester.
As it is, I've devised a list of ways to get my outdoorsy fix this semester, and I want to share it with anyone out there who is a) interested in WilSkills/outdoor recreation but not ready to commit; b) already passed the "101" course and wonders what to do next (if not more trips); or c) is an active member of WilSkills but is looking for even more ways to get involved.
So here's my list for you all, and for my own personal calendar this semester:
1. Learn how to roll a kayak in a workshop by Vanderbilt's Outdoor Recreation Center. The two-hour training session costs just 5 dollars, and it's a great way to advance your river skills. (Wilderness Skills includes white-water tandem canoeing, but not kayaking.) Sign up here.
2. Buy a three-month (ie. semester) pass to Climb Nashville, which has two locations near campus. The student price, which is available the first week of September, is only $135. Climbing is a third of WilSkills, but going to the gym is a great way to build up your skills before tackling natural rock formations.
3. Grab a couple of friends and drive over to Radnor Lake for a Sunday-afternoon hike. It's free to enjoy nature's colors.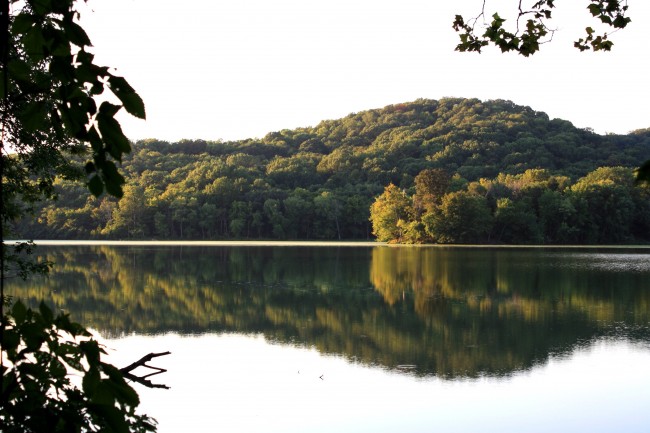 4. Mix your outdoor exploring with service. Attend the free trail-building and river clean-up trips sponsored by the ORC. This fall, there are trips to Bells Bend Park, the Harpeth River, and Kings Bluff, all in Tennessee. These trips are completely free, food and transportation included, and reward you with a bit of climbing, canoeing, or hiking when the "work" is done.
5. Sign up for a four-day backpacking trip over fall break. Another ORC venture, this one goes to the Great Smoky Mountain National Park and is less than the cost of two two-day WilSkills backpacking trips.
6. Just come to weekly WilSkills meetings! It doesn't cost a cent to come learn about the basics of backpacking, canoeing, and rock-climbing, as well outdoor principles and skills relating to celestial navigation, hypothermia, cooking, and Leave No Trace.
Let me say this again: WilSkills is the most hip student organization I've ever encountered, and this is not meant to be a goodbye to WilSkills in any way or form––just some alternative and even complementary options to the course.