Weekend Paddling Trip with WilSkills
Oh, WilSkills, it's been too long. My last trip with this fantastic student organization was before spring break––rock climbing.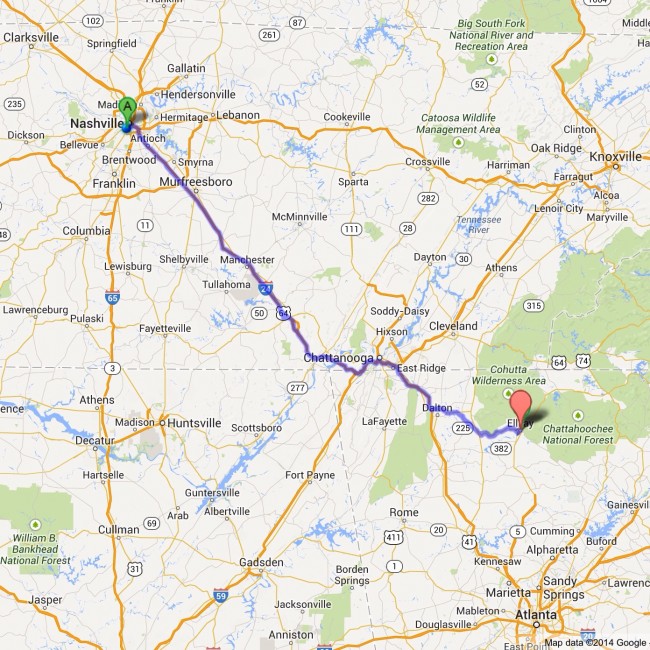 This past weekend, a group of students drove three and a half hours to Ellijay, Georgia for the "Cartecay River Experience." At midnight we spread our sleeping bags on the group and fell asleep gazing at the constellations. We even saw a shooting star!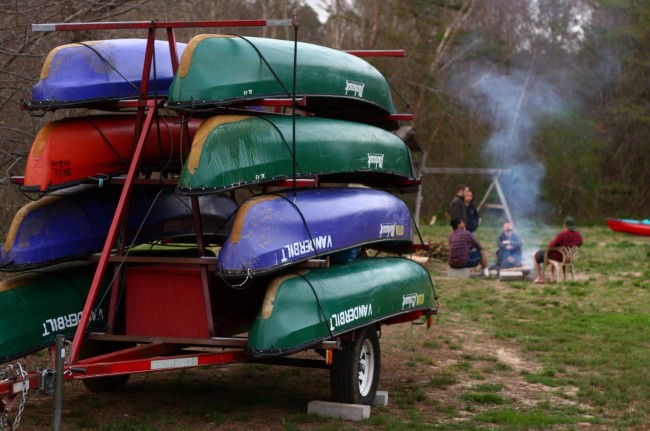 On Saturday seven canoes left the put-in for a day of adventure. Our group encountered a couple of Class II rapids, which left almost no one unscathed by the sixty-degree water. At one point, my partner Sabina and I tipped over (all my fault!) and we lost two of our paddles. We used spares until we found the paddles ten minutes later, downriver. At another tipping point (ha), Sabina and the canoe swept through the rapid while I was standing on the shore. I had no choice but to "swim" down the rest of the rapid, which turned out to be nothing more than a fantastic water slide.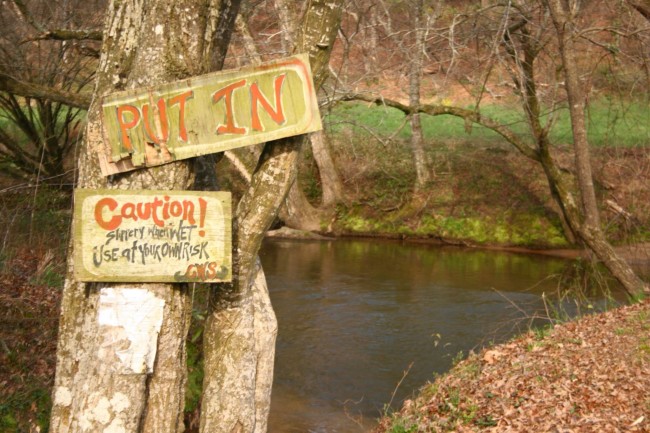 After two miles, we stopped for lunch. Most people were pretty chilled and/or fatigued at that point, so they packed up five of the canoes and left. They spent the rest of the afternoon relaxing in hammocks and getting sunburned, as far as I could gather.
Meanwhile, four of us decided to try the remaining seven miles (and three rapids). This time, I was sharing a canoe with an experienced instructor, and he taught me a critical trick for not tipping. "River guides hate this one simple trick!" But really––it's as simple as letting your knees rock with the boat while your body stays perpendicular to the river. For the remainder of the day, we were clean––paddling lingo for not falling in the water.
That evening, I was exhausted, for obvious reasons. We made a campfire and played some games, but then around 9pm we crawled into our sleeping bags––again, under the stars! WilSkills bedtimes are the best.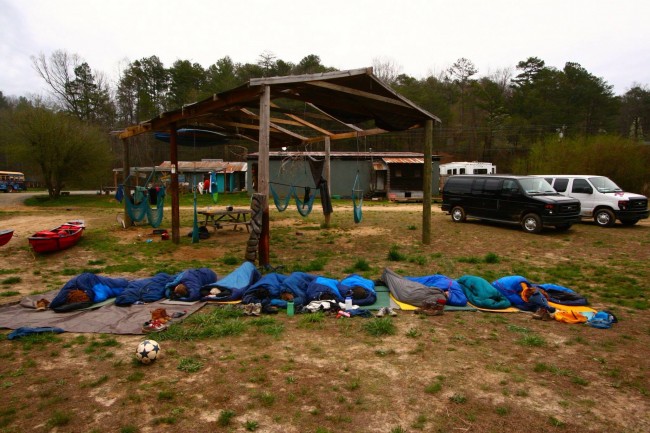 On Sunday morning, we got a later start, and we set off down the same river to tackle the same two rapids. This time Sabina and I had a larger boat, and as I was armed with my balancing technique, we did not flip at all! My redemption!
The only downside to the trip was that our trailer blew a tire in Chattanooga. Get well soon, trailer!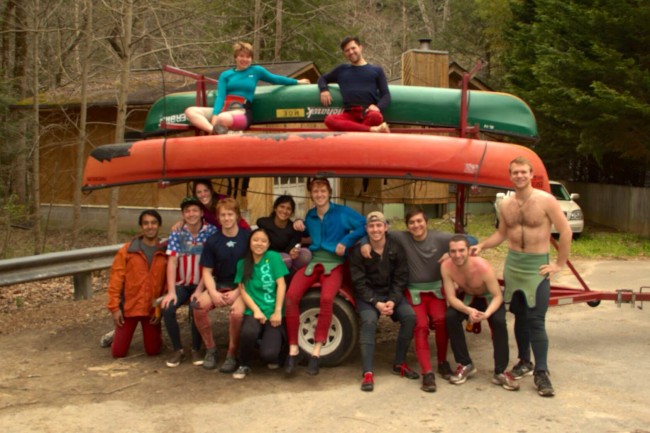 This trip was so refreshing to me; I didn't worry about homework or my summer plans all weekend. Nothing else in my life makes me so content and peaceful.