Final WilSkills Trip of the Semester
With finals week coming up, there was nothing to do but go paddling. This was my second paddling trip and my fifth trip this semester!
On Friday we drove directly east for two and a half hours until we reached the area near Clear Creek. Around midnight we set up a tarp and two tents for the twelve of us, and slept.
The next morning, of course the first thing I did was fall into the creek. I wanted to test the temperature with my hand, but I slipped on a rock into the water, Chacos-and-wool-socks first into the water. #oops
We then drove to the put-in location, made breakfast, and embarked on the river!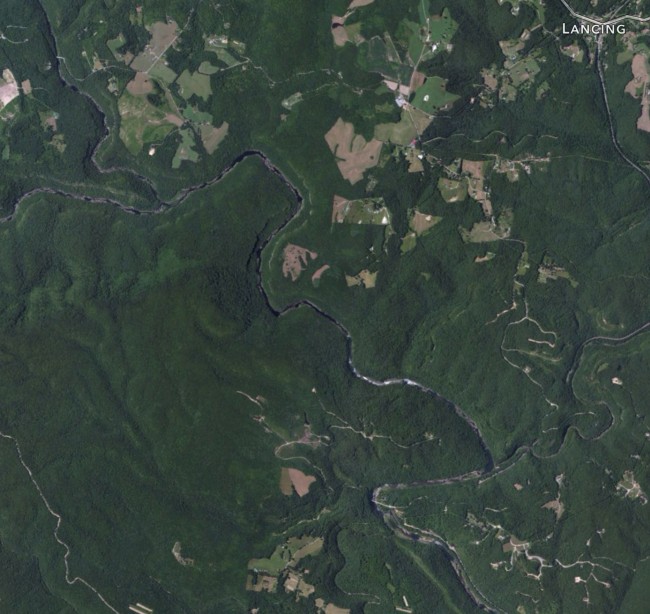 It was a beautiful day. The river was easy rapids interspersed with flatwater. The only incident was when one of the canoes became trapped against an undercut rock, and one of the WilSkills instructors who was kayaking rescued the canoe after the paddlers bailed.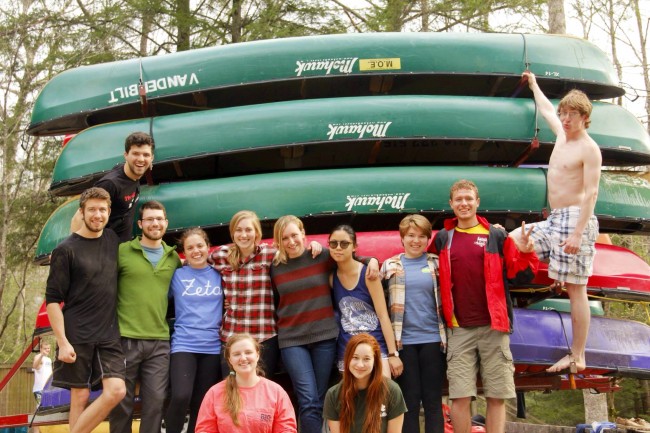 That night, we drove to Burningtown Gap in North Carolina (part of the Appalachian Trail) and slept under the stars. I remember poking my head out of my sleeping bag around 6:30am for a glimpse of the sunrise, and then drifting back to sleep for a few more hours.
On Sunday after breakfast (and an Easter egg hunt!), we put in on the Nantahala. I started with one paddle partner––another beginner––but less than one minute out, we took an epic swim. After that, we both switched partners, allowing us to complete the rest of the river clean, including a final Class III rapid named "Lesser Wesser." Before we did Wesser, we scoped the 100-yard section of river from above, planning our lines. It was over before we knew it, and our whole group paddled it without falling into the water!
Here are some great shots of our group:

On the way home, we stopped in Chattanooga for dinner at Sitar. This must have been the best Indian food I'd ever had (I tried the vegetable samosas, the baingan bharta/roasted eggplant, and a mango lassi). Fortunately, there's another branch in Nashville!
What a great way to wrap up the semester! Two days without the Internet or cell phones, three days without showering––you just can't get away with that if you stay on campus. (I say that sarcastically, of course––the lack of showering is not necessarily a great advertisement for WilSkills.) I'm looking forward to our final celebration this Saturday, and many more trips to come next fall!