New Dores on the Block
After a last minute scramble due to unforeseen circumstances, Coach Mason was able haul in a total of 22 men to make the greatest decisions of their lives: to attend Vanderbilt University.
Because of an unexpected event, Vanderbilt Football was left with only 9 commitments left one week before National Signing Day. Our recruiting class had fallen out of the top 90 and things were looking bleak.
But, all hope was not over. Coach Mason came to save us all and in a last ditch effort, brought in 13 other recruits to bring the total to 22, and slipped the Vanderbilt Recruiting class into the Top 50. Despite being last in the SEC, accounting for the circumstances that we were in, Mason did an excellent job.
Nifae Lealao from Sacramento, California, a Stanford ex-commit, is our star recruit and the highest rated recruit that Vanderbilt has ever signed. He even plans to start his own clothing line. Here's to hoping he becomes the dominant force on the line that we are going to need after the departure of Walker May.
Here is a total list of all the players who will be joining us in the upcoming Fall semester. I wish them all the best not just in their athletic performance but also in their academics. These 22 players not only get to play in the greatest conference in the country, but they also get to receive a world class education
It doesnt end there. If you're a no name, non-athlete like me, if you come to Vanderbilt you get to WATCH the best athletes in the best conference AND receive a top education all for the price of one.
#AnchorDown #VU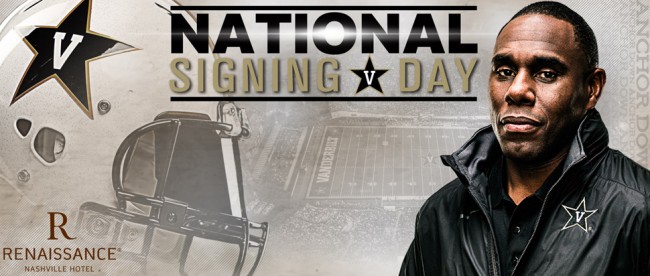 P.S. Does anyone else think Coach Mason looks like Julius from Remember the Titans?