Campus Events!

When I was a freshman, I loved going to the events that Vanderbilt sponsored.  As an upperclassman, I have less time to go to these because I'm busier, working, and have greater access to off campus events.  That means that I enjoy them all the more, though!  Last weekend, I got to go to two such events–Casino night sponsored by the Vanderbilt Programming Board, and movie of the month from the Student Government.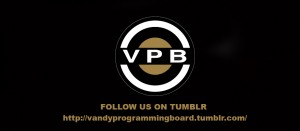 I took my boyfriend and friend Kaitlyn to the Casino Night and learned how to play craps, blackjack, Texas hold 'em, and roulette. I had absolutely no idea how to play craps when I got there, but I absolutely wanted to learn because they were the most rowdy bunch in the room.  The playing table was brightly colored, large, and everyone cheered as someone threw dice.  I stood there for a little while as another student explained the game to me, saying how much he loved it but would only let himself play here when the money wasn't real.  VPB gave each of us a cup of fake money, which could be transferred for raffle tickets at the end of the night.  The prizes were awesome–a 52 inch TV, an iPad mini! a Keurig, and several gift cards to a variety of different stores.  There was also free pizza and soda.  At the end of the night, they even had leftover pizza so we were able to take an entire pie home with us!

The next night we went to the movie of the month, which was Catching Fire.  It was shown in Sarratt Cinema and the theatre was absolutely full!  People cheered when spectacular scenes happened, and there was a palpable chuckle throughout the crowd during comedic lines.  I loved sharing popcorn, soda, and candy with many other vanderbilt students.  The movie of the month is one of my favorite events that VSG sponsors, and it definitely made my weekend better!
…Until next time!