Shootyhoops
Over the weekend, I ventured over to Memorial Gym to watch the Vanderbilt Commodores play the Kentucky Wildcats.
Now, I'm not usually a big basketball person. I've never really been interested in the sport. Not sure exactly why I never got into the sport but it probably has to do with the fact that basketball is not really that big of a sport in Australia (where I grew up). It probably explains why I don't like baseball either. Over in Australia, instead of basketball, netball was more popular. Not to brag or anything, but I was the captain of the guys netball team back in 4th grade. No big deal.
Anyways, so I went to the basketball game because I still have to support my 'Dores especially since it was a big rival game. Also, they were giving out free stuff before the game and in college, free things are good things. (Does not apply to all cases). Unfortunately, I didn't make it in time to get a free replica of Memorial Gym.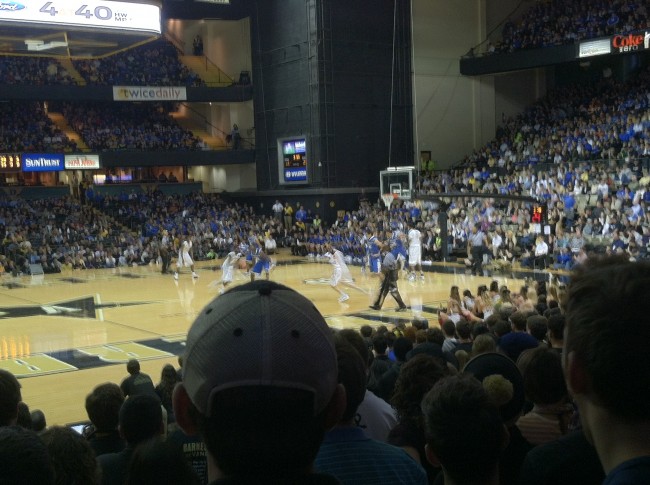 So the game started and our team is currently in a slight rebuilding phase and so we were expected to lose by quite a lot against a ranked Kentucky team. Somehow, we managed to keep the score relatively close for the first half of the game until the Wildcats ran away with the game during the second half. The game ended 71-62 and we lost but it was still a good game.
I must say, I was severely disappointed by the lack of High School Musical Chants from the Kentucky Wildcats. I mean, a good basketball team AND the wildcats as the mascots? That stuff writes itself. If I went to Kentucky, I would demand that chant to be said every game.
All in all, it was a good experience to get back into basketball season since football is over. I'll be planning on making more appearances at Memorial Gym since we get free tickets anyways.