Llamas, free food, and tour guide swag.
There are some days at Vanderbilt that are just a little more special than others, and November 15th happened to be one of those days. Why you ask? Well, I hung out with some llamas, ate some free food, and also got to sport my tour guide swag.
Allow me to elaborate. November 15th started off like any other Friday–I headed to class and then work afterwards. On my way out of Towers that morning, I noticed a sign hanging on the door–the Towers Fall Fest was happening later in the day! I had texted Caitlyn and she agreed to go with me after my Friday afternoon tour.
I gave a delightful tour and then headed back to Towers to meet Caitlyn who informed me that the Fall Fest had been moved inside due to inclement weather. No worries though–we arrived to still find a plethora of delicious food (including McDougal's and funnel cakes!), as well as apple cider, hot chocolate, and a s'mores making station…we were very glad we had decided to stop by.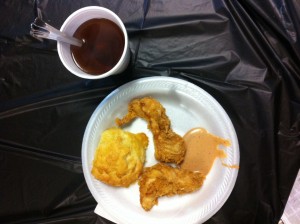 By far, the best part was the petting zoo. There were a variety of delightful animals, but my personal favorites were the llamas.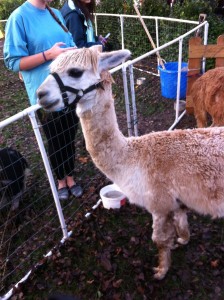 This day also happened to be Tour Guide swag day–essentially when all the tour guides wear their t-shirts or sweaters to help advertise for future tour guide recruits! Of course, Caitlyn and I had to snap a few selfies to help with the social media promotion.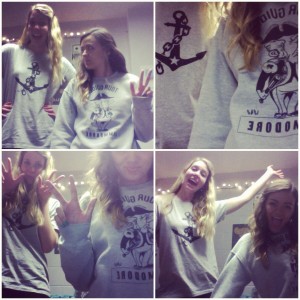 Free food, friends, and llamas? Overall, I'd say it was a pretty great day.