Full Moon Pickin' Party
As part of our summer/senior year bucket list, Victoria and I really wanted to go to the Full Moon Pickin' Party–a monthly fundraising event throughout the summer and fall each year that raises money for the Warner Parks in Nashville.  Each Pickin' Party is a family-friendly event that features bluegrass music under the full moon, and we wanted to take advantage of the ability to hear amazing music in Music City for a small fee!
About a week before the last Pickin' Party of the year, Victoria and I rounded up our friends and a group of us set out that Friday night ready to be entertained.  Since the event is picnic-like, we stopped by Bread and Company and Moe's to grab dinner to go before heading to the park.  It was a pretty chilly night, and being the forward-thinking college students that we are, we forgot blankets.  We had a couple of towels to sit on, but our sad excuses for ground covering didn't do much to keep us warm.  Nevertheless, we huddled together and enjoyed three hours of impromptu bluegrass music, and the cold didn't even seem like an issue anymore.  It was nice to get off-campus and enjoy an event for the entire Nashville community, since I hadn't been away from campus in a while.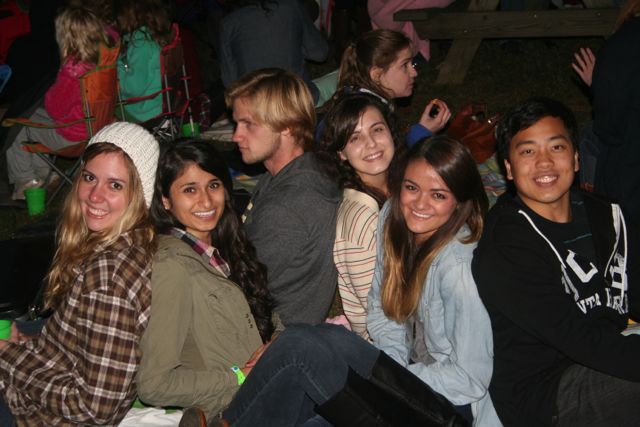 Sitting out there in the park, listening to awesome bluegrass music with my friends was a perfect Friday night–I've never felt more Nashvillean in my life.