Five Things to Look Forward to!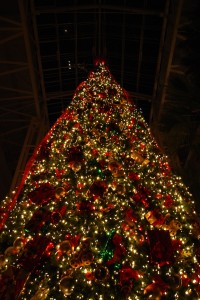 This week, most people will be heading off to start their Christmas breaks, but I need to stay in Nashville until the 20th because of work obligations.  I also spent Thanksgiving here, so, I thought it would be appropriate to share the top five things I love doing when at Vanderbilt during breaks!  There is hardly anyone around, so you need to take advantage of the time you have to yourself!
Cook a big fancy meal! Since hardly anyone will be using the kitchen and the typical meal plan options are closed, I use this time to make a fancy meal that requires a lot of preparation and space.  It's also fun to experiment with new recipes!
Invite over friends! This goes along with the previous point, but I love having friends over for dinner!  The benefit of doing it when there's no one around is that you'll be able to make as much noise as you want without worrying about inconveniencing anyone!
Do laundry with no fear! Sometimes when you leave your laundry in the washer/dryer for too long after it finishes, someone comes along and takes out your clothes to use the facilities.  On break, hardly anyone does laundry, so you can take your time picking up your clothes without having to worry!

Wintertime is here!

Take a LONG shower. During the semester, everything is so hectic that I don't usually even have time to take as long of a shower as I want.  I also am sometimes afraid that I'm hogging the water for myself.  When I'm the only one in the dorm, I can shower until my skin is wrinkly while singing at the top of my lungs.  How wonderful and relaxing!
These little excitements might seem like nothing, but to someone who has had a semester full of work, they're things to which I look forward.  Have a wonderful winter break!
…Until next time!