Bluebird Cafe Extravaganza!
So last Thursday I WENT TO BLUEBIRD CAFE FOR THE FIRST TIME YESSSS!!!!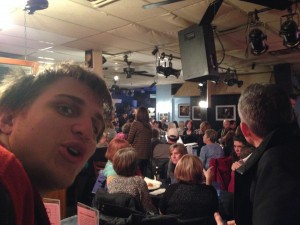 So, pretty obviously, it was a great day. I had wanted to go for quite some time, but as many of you will know, the ability to get tickets is nearly impossible. Quite luckily for me, my friend's dad was coming into town and had four Bluebird tickets, and I was invited!