We're Going BOWLING (again)
This football fanatic is ecstatic because THE Vanderbilt Commodores are Bowl Eligible for the 3rd consecutive year!!!
Two years ago, the year Coach Franklin joined the Vanderbilt family and became a game changer, we played Cincinnati in the Liberty Bowl, which was significant after the previous seasons we'd had. The following year we WON the Music City Bowl Game against NC State! We don't know what bowl we're in yet, but the announcement should be very soon!! Until then, eager Commodore fans can check out Bowl Central to secure their tickets.
Going bowling for the third year in a row is truly a testament to how much our football program has progressed recently. It isn't even just the fact that we've been seeing more W's than L's on our record. The culture of Vanderbilt Football has changed at our school, in our city, and in OUR state (we beat UT, in case you missed the memo!)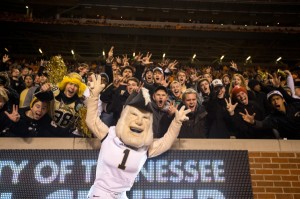 Our win against UK made us bowl eligible a few weeks ago and marked my last home football game EVER (insert tears), but I couldn't think of a better way to commemorate that moment. It has been a true privilege to have been a part of the magic from the beginning, and I will continue to be a proud Commodore for the years to come. It's so very good to be gold.