The Break Begins
Remember how much I was looking forward to Thanksgiving Break in my last post?  Not to say that it's all completely over, but I've taken the past couple of days to wear my polar bear pajama pants and relax.
For example, on Friday night, I went to the Nashville Symphony with three of my of my lovely friends and listened to Beethoven's Eroica Symphony.  Then we watched this funny movie called Red, a film in which all the good guys are invincible.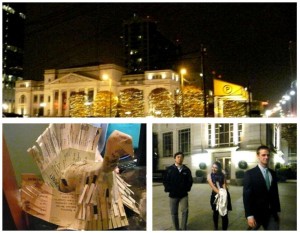 On Saturday, in the morning I tutored, and then I holed myself in the suite for the rest of the day and it was bliss.  Did some work, cleaned up the suite, watched a movie or two, then cheered like crazy for the Vandy v. UT game.  Oh man, oh man, the last minute of the game still blows my mind.  I even called Victoria and screamed into the phone for about a minute and a half after we scored that winning touchdown.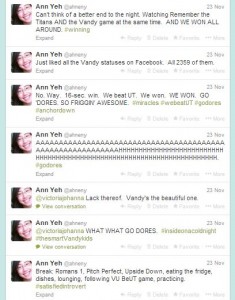 Today, my friend N. and I went to Grace Community Church, where we learned a bunch in both an awesome Sunday School and sermon.  Afterwards, we lunched at Cafe Coco, where all the food is utterly delightful and we feasted on omelettes.  The rest of the afternoon was spent in my room, chilling, reading.  Then I babysat some adorable kids, came back to the suite, and baked both a chocolate chip pumpkin bread and chocolate chip cranberry scones to finish off the pumpkin and evaporated milk that we've had in the fridge forever.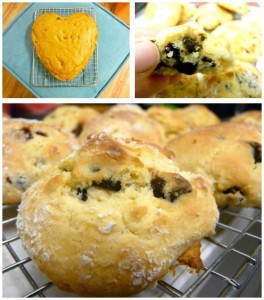 Tomorrow, I head to Houston, where my second-oldest sister, brother, and I will hang out and make delicious food.  Also, there are exactly two violinists and one violist from Blair who live in Houston, so we are planning a sight-reading party, for which I'm totally psyched!
The night is not yet over, so it's off to spend some time with Dmitri and learn some new music!