Memorial 4. We rock!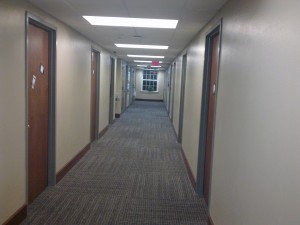 The concept of living and learning on Commons as first year students is real. Yes it works. Throw a bunch of ambitious men and women in a house together and watch how they grow, learn and have fun. Living on Memorial 4, I've been a part of so many things that I thought were bigger than myself. As hall mates, we accidentally engage in all kinds of social, political and religious conversations. The discussion sometimes get heated, but in all instances we all walk back to our daily affairs feeling content and respected.
A few days ago I had one of those episodes. The topic of moral standards and religion, stereotypes, extremism and respect was brought up (somehow!). It seemed like each one of us taking part in the conversation had a different opinion but it all fell into one thing: respect and dialogue.
I love living on commons and I love the way all the RAs and staff are ready to engage with you if you seek intellectual engagement. The wonderful thing is that we never plan to sit on the floor and talk about what life throws at us. At Vanderbilt, every Sunday afternoon on the lawn, every procrastination down the hall and every classroom is an opportunity to grow just a little more.
These little experiences that I have here and there on campus have had a great effect on my personality. My passion for working in student affairs has grown increasingly and I find myself more eager to discuss abstract ideas and concepts than before. I always thought of myself as a science person who enjoyed solving equations and plotting function curves, but now I am discovering new aspects of my personality.
I am ready to take on new challenges and push my intellectual abilities to their limits. Also, I <3 Vandy!