Chris Lilley comes to VU
One of my all time favorite TV shows is Summer Heights High (SSH).  So when I found out when the writer, star, and producer of SHH (as well as 'Angry Boys' and 'We can be Heroes') Chris Lilley, was coming to Vanderbilt, I nearly died.
The event was last night, and was put on by HBO and Vanderbilt's improv troupe Tongue and Cheek. Being a big fan, I decided to go an hour and a half early to get a good seat. Well, eighty other people had the same idea too, so I joined the line and waited eagerly for the doors to open! As we proceeded into the lecture hall after the doors opened, we were all handed FREE ROKU 2s (!!!!), courtesy of HBO. After we sat down, tongue and Cheek warmed up the crowed with some hysterical improv games! This was already the best event in the world, and Chris Lilley hadn't even made an appearance yet.
After TNC had finished, the man of the hour came to the floor to talk about his past, present, and upcoming works. He also took a bunch of questions from the audience, ranging from his inspirations behind the works, some character impressions, and the type of razor he used to get those perfect Ja'mie legs (see below)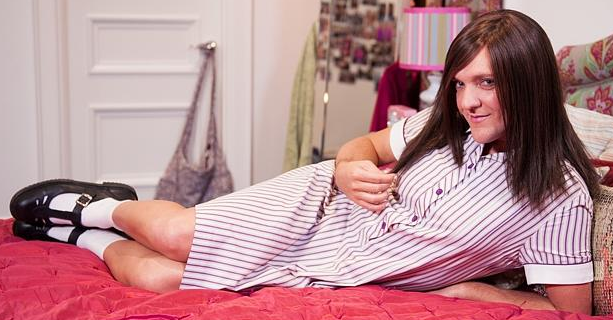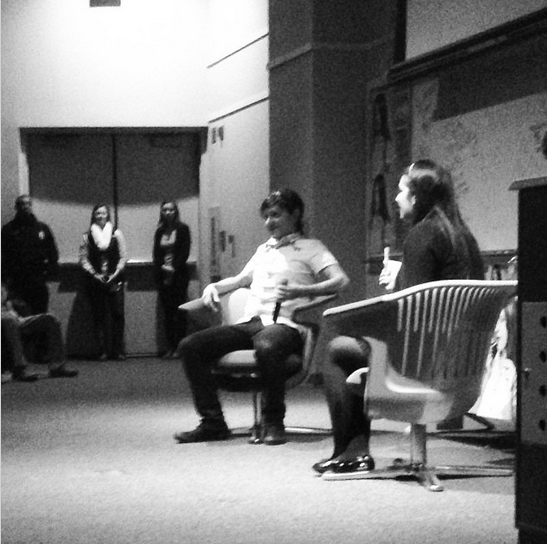 After the Q and A, the pilot episode of Ja'mie: Private School girl (which premiers at the end of this month of HBO) was aired. Talk about a hysterical and incredibly fun evening all here on campus at VU!
Click here to watch the trailer for Ja'mie: Private School Girl.