4 SCOOPS OF JENI'S ICE CREAM!
So Thursday didn't start out great. I had a ton to do, and I was assigned a ton more to do. It was so very cold, and I lost my hat. I tripped in the library, and the Seattle's Best Coffee machine in Rand wasn't working.
Basically, I was in a rut.
During a text conversation with my mother, I mentioned how badly I wanted some Chinese take-out. I was having dreams of lo mein and my mouth was watering for an egg roll. The text I sent was mostly just me whining, and I really didn't expect anything to come from it. However, my lovely mother went out of her way to call a local Chinese restaurant and have them deliver a Chinese feast to my dorm. It was in the moment that I was carrying my delicious Chinese food up to my room that I realized it was a good day after all. Now I might be easily satisfied, but if someone randomly ordered you Chinese food on a gloomy day, you'd be excited too.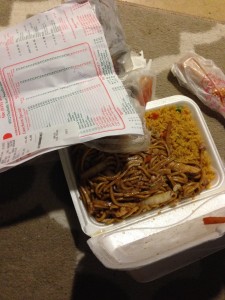 So after I chowed down on my favorite form of MSG, I decided it was time to buckle down and take on that ridiculous amount of work I had just been assigned. I grabbed a couple of friends, and we cracked open the books and powered up the laptops.
Pretty soon, however, the Wednesday blues crept back over us. The Chinese food memories had almost faded, and my desire to study/work/write/focus on anything other than the new episode of American Horror Story was practically gone. I knew then that something had to be done. I conferred with my friends who were also on the struggle bus, and we came up with the grandest of ideas: The $15 Dessert.
In Hillsboro, there's a little restaurant called Hot & Cold. They serve the beloved Jeni's ice cream, the tasty Las Paletas, and some fantastic Bongo Java. However, there is something far more legendary served here…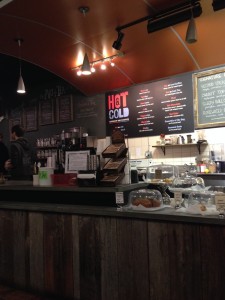 Combine 4 SCOOPS OF JENI'S ICE CREAM (Yes, the capitalization is necessary here! Have you tried Jeni's ice cream?!) , 4 mini Las Paletas, either chocolate or carmel sauce, whipped cream, and espresso, and, voila, you have The $15 Dessert! It isn't recommended for the faint of heart, but it's there for any brave souls who dare stumble in looking for a study break pick-me-up. We were such brave souls.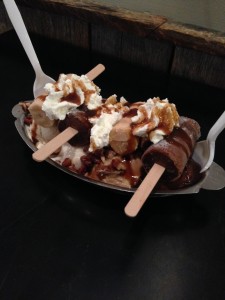 My friend Jordan was just as excited as I was as we picked our flavors and watched the dessert come into form. We trembled with excitement (and this is before the espresso!) as we sat down with two spoons and open minds. While I cannot put the deliciousness into words or even begin to express how wonderful this dessert is, I can say that you should go to Hot & Cold right now and get this. Now. Right now. GO.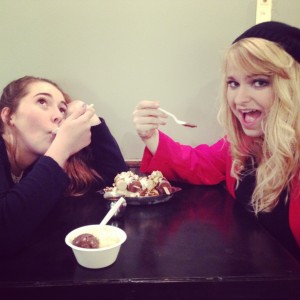 Yesterday was a success. Between Chinese take-out and ice cream, my day turned around. Not simply because of the delight found in foods that are incredibly unhealthy for you, but because my mom had the kind thought to send me food and my friend and I shared something which spans beyond words.
Oh, one more thing, this makes my second blog post about unhealthy eating habits, so, once again, I'd like to encourage everyone to eat vegetables and other colorful foods of health and goodness. That is all.