The Art of Patronage: The Musical Edition
Last time it was VUT's production of Rosencrantz and Guildenstern, and now it's Blair and co. at the Dean of the Common's residence!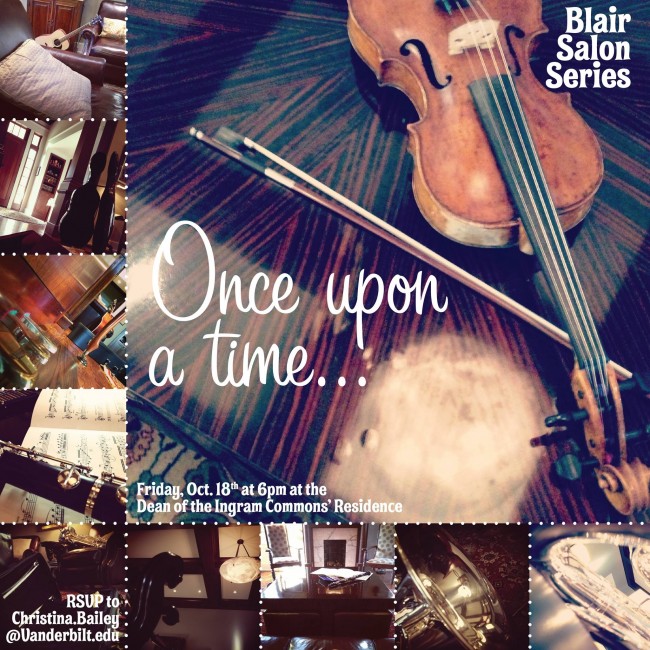 Blair is the music school, and based on the students I've met, they are extremely accomplished and hard-working. The downside is that they are usually practicing music or otherwise unavailable for interaction. So finding a Blair student is like finding the rare Memorial resident on Commons––just 5 people in a 100 are part of the Memorial Madness! But in this intimate setting, Blair people are the majority, so I was able to talk to some music-minded friends and make a few new ones.
This event, for two hours on Friday night, marks the first night of the Blair Salon Series, a program successfully piloted last year. Around 30 people gathered at Dean Wcislo's house––performers, professors, and students from every college––for an evening of chamber music.
The theme tonight was fairy tales, partly as foreshadowing for the upcoming production of "Into the Woods" by Vanderbilt Opera, and partly as celebration of quirky, wonderful feats of imagination. We listened to a duet by the two "Prince Charming" cast members from "Into the Woods," which was introduced by the professor of musicology Dr. Jim Lovensheimer, as well as a vocal performance by this year's Outstanding Senior Roo George-Warren and a performance of Debussy's "The Sunken Cathedral" by pianist and 2013 Concerto Competition winner Thomas Ridgway.
You can find out about upcoming music nights on the Facebook page. "Blair brings down the house!"
(Did I mention there was also food?)