Vanderbilt Brings Out My Inner Cookie Monster
With words like "free," "milk," and "cookies," it didn't take much to convince me to stop by the Commons lawn yesterday.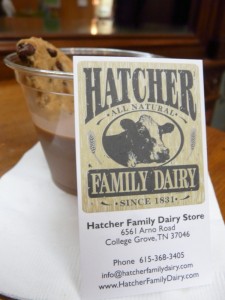 I'd seen advertisements for "Hatcher's Milk and Cookies Day" on the napkin baskets at Commons around a week ago. Hatcher's milk, sold all around campus in the Munchie Marts, is really thick and creamy.  Imagine dipping a fresh-baked chocolate chip cookie in that chocolate pool of milk.  Those mouthwatering thoughts became tangible as I savored my afternoon snack.  What a lovely complement to my afternoon reading of "Reframing Organizations" textbook for HOD 1200.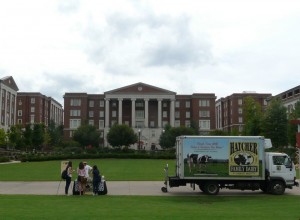 Every so often, I check Dining's Special Events page to see the creative treats they concoct. Tomorrow, Crepe Night at Rand with sweet and savory delights?  This Friday, Fall for the Arts, with booths of delectable fall-themed food paired with live music and the commencement of Parent's Weekend?  See you there!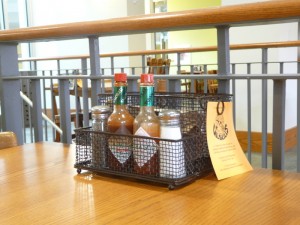 Sometimes, there are spontaneous events, such as Commons' Brazilian Night, whose poster suddenly appeared.  Every so often Jeni's ice cream truck will pop up on Alumni Lawn to serve free scoops of Wildberry Lavender or Loveless Biscuits and Peach Jam ice cream.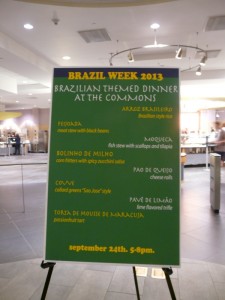 We are treated well.  From the resident foodie to campus dining, my compliments to the chefs!