Row, Row, Row Your Boat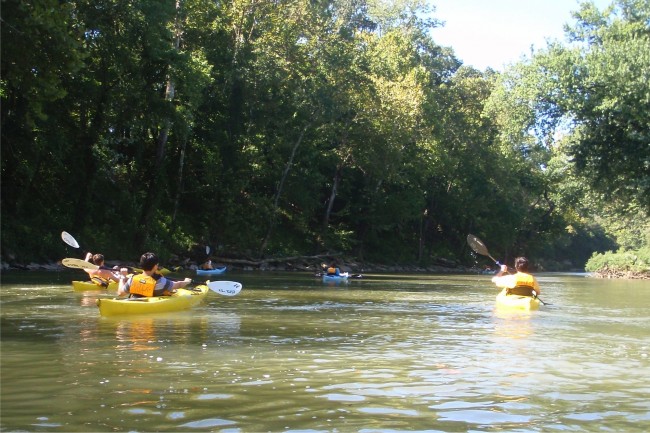 Today I heard this song in the most appropriate of situations: kayaking down the Harpeth River, thirty minutes outside of Nashville.
"Row, row, row your boat,
Gently down the stream.
Merrily, merrily, merrily, merrily,
Life is but a dream."
And then: "Are there really FOUR merrilys?"
"Yes! I'm sure."
Back to the harmonizing of two boys sharing a tandem kayak.
I joined a handful of first-year students, a few trip coordinators, one grad student, and one staff member in this weekend adventure with the Outdoor Recreation Center. The ORC plans trips throughout the semester for hikers, climbers, kayakers, white-water rafters, skiiers and campers. I'm inspired to take some classes in rock climbing and kayak-rolling in order to go on more challenging trips.
The complementary program to ORC is WilSkills, a Wilderness Skills course with weekly lectures and outdoor excursions, but that's a semester-long commitment as opposed to the ORC's trip-by-trip basis.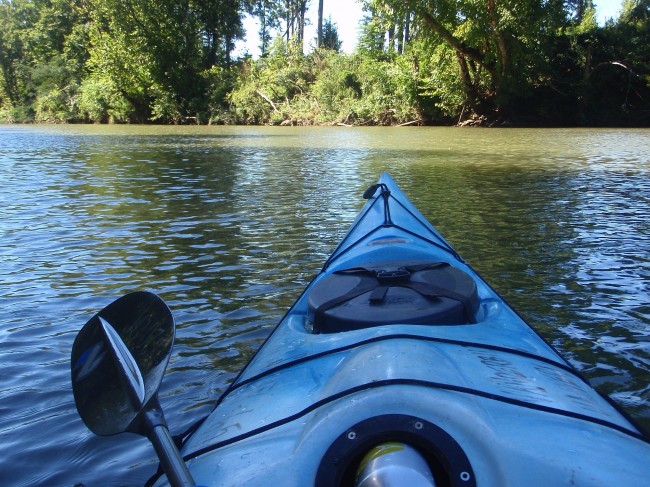 This particular trip was open to anyone, especially beginner kayakers like myself. For 6.4 scenic miles of the Harpeth, I floated with minimal paddling effort.
But the best part is going off campus, especially to soak in the beauty of nature. It was incredibly refreshing. For five hours, life really was like the most pleasant of dreams.