An Afternoon Hike
Vandy has been covered in parents this weekend because it's Parents Weekend! This is the first Parent's Weekend that my parents haven't come, so instead I get to be adopted by my friends' parents and meet their families. Saturday afternoon, I went on a hike with my roommate Jodi, her mother, and one of our suitemates, Kelsey.
We went to Radnor Lake, which is about a 15 minute drive from campus. It was my first time at Radnor Lake, and it was absolutely beautiful. That morning I had gone to frisbee practice, so I was already a little sore. We walked at a brisk pace, but I enjoyed getting to know Jodi's mom. Along the way, Jodi and I practiced our Spanish (she has a class and I'm trying to remember it from high school) which may have included more English words than Spanish, but hey at least we tried. We hiked all the way around the lake, and even saw a deer right off the path. The path was also in the shade, and it was the perfect temperature. I loved spending the afternoon getting some exercise in nature.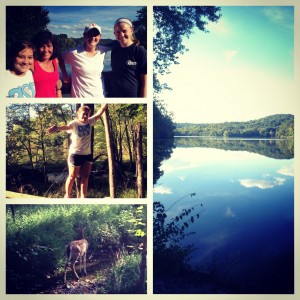 On the way back, we drove by the new Jeni's location, so of course we had to stop and get some. Jeni's is basically the best ice cream in Nashville, all the flavors are exotic but SO delicious. The brown butter almond brittle is an all time favorite of mine.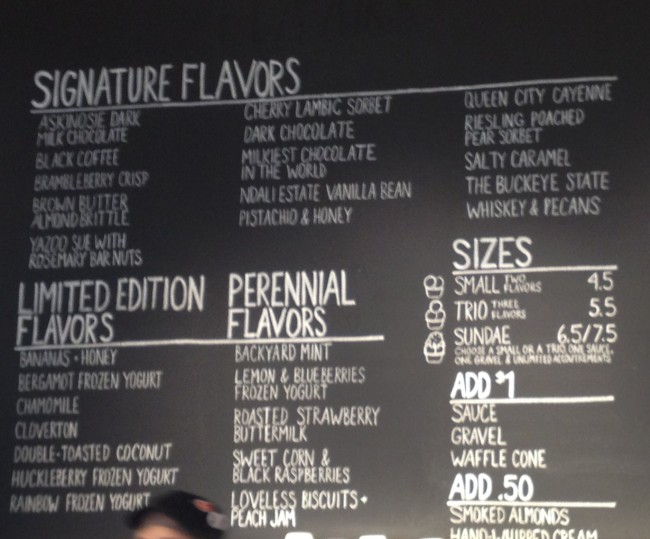 It was the perfect afternoon full of ice cream and good conversations. I've definitely enjoyed getting to know Jodi's mom and all my friends' families!