An ExTAYLORdinary Night
Get it? Extraordinary+Taylor? I'm not very creative. But it's ok.
Anyways, last week I talked about how I WON tickets through the Vanderbilt ResEd's Commodore Cruise program. Well, despite an Anatomy Exam the next morning, I went to Taylor Swift and had an extraordinary experience.
Although the average age of everyone at the concert was probably around 12 or 13. I was proud to be standing at Bridgestone Arena awaiting the love of my life. Before the concert, they took us to "The Patrón Platinum Club" where we had a nice fancy dinner. This place is so classy that they have an accent in their name. I got to enjoy a nice steak before preparing for the big show.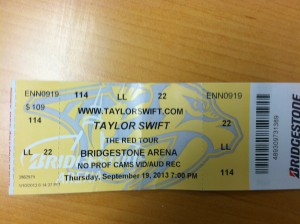 Fast-forward and there I was sitting in my seat. Section 114 Row LL. I was pleasantly surprised by how good these seats were. 100 level seats and the 12th row. Face value: $109. I love ResEd.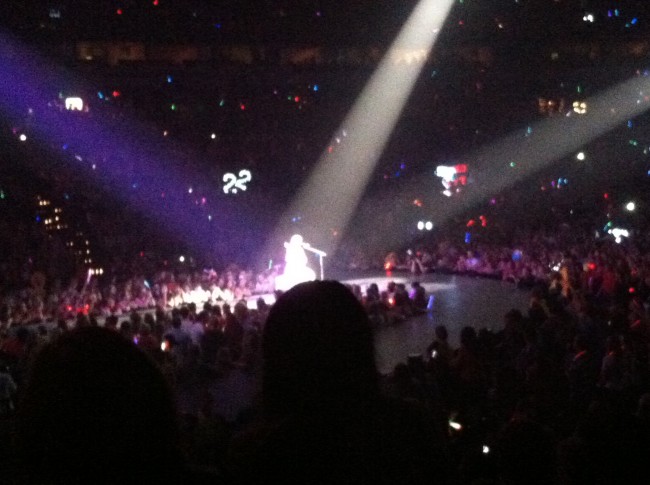 The show opened with Ed Sheeran who performed a few of his popular songs but that wasn't why I was there. Soon, the red curtains came falling down and there she was. A radiant figure from afar. Standing there as the heavens opened up and presented the one and only, Taylor Swift.
She performed all the songs on her newest RED album and added in a few of her most popular songs such as Our Song, Mean, Love Song and You Belong With Me. She put on a spectacular performance as she kept everyone entertained. Her brief monologues in between songs kept the audience involved as she introduced each song by talking about her experiences relating to them and what it meant to her.
I was definitely impressed with the number of costume changes throughout the course of the show. It felt as if every song has a different theme/costume to it. Quite the entertaining stuff. Better yet, a surprise guest in Luke Bryan showed up and performed "Dont Want This Night To End" together. Once again, Taylor did not fail to impress.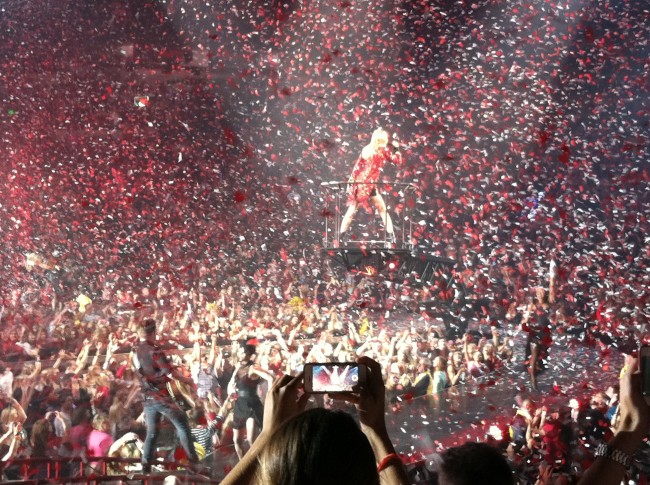 She ended the night with a bang as confetti hailed from the skies and she exited through a descending stage platform. And that ended the great performance held by Taylor Swift.
All in all, that was the best Taylor Swift concert I have ever been to. I cannot wait for her next album release and her next tour as I guarantee I will be there.
The rest of the night was uneventful as I had to go back to my dorm and finish off my Spanish Oral Exam project (you should watch it) and then study for my Anatomy exam. So… I pulled an all-nighter. But it was all worth it.
Long Live Taylor.