TWO new dining options coming this fall!
I was super excited to learn that this fall there are two new dining options coming to campus! The first is called Bamboo Bistro, and they will serve Asian cuisine! I am still not sure what exactly the menu will consist of, but I do know that there will be noodle bowls! While in years past there has been Asian cuisine available on campus (mostly in Munchie Marts and sushi Fridays on The Commons) dining has been sluggish in this regard. Bamboo Bistro is located in the newly renovated alumni hall, which also now has a small gym and tons of study space! I am the happiest.
Also coming to a basement near you (literally in my dorms basement) is Rocket Subs! I do not know much about Rocket Subs or what they will be serving, but I hope it is subs the size of rockets! Rocket Subs will be replacing the Quiznos in Towers 3/4 (I hate Quiznos-so I am super pumped already).
As most of you know, in October of last year Vanderbilt Dining opened up Pie and Leaf. Pie and leaf is home to fresh salads and hand-made brick-oven pizza.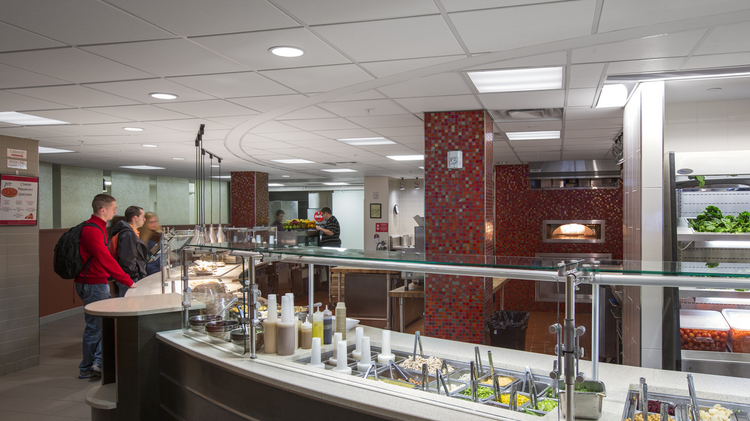 Aside from these awesome new places, there are twenty or so other spots to eat on campus. My personal favorites include Grins (vegetarian), Chef James/Rand and of course the commons [is it weird I purposely picked a class on peabody so I can eat lunch on the commons…].
And if you ever get sick of Vandy Dining food, do not forget about the Taste of Nashville program. You can spend your Commodore Cash at off campus restaurants, like Chuy's, P.F. Chang's, Zumi Sushi, Chilli's, Moe's, Cabana, Sunset Bar and Grill, and many many more. Someday, Vanderbilt will add Taco Bell.
Until then,
Luke