The First Five Things I'll Do At Vandy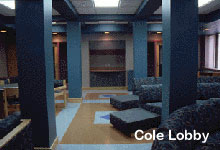 I'm very excited to head back to school after making many fun memories over summer vacation.  I even wrote a blog post about the five things I needed/wanted to do before leaving home since as Dorothy says: "there's no place like home". ;)  In the same vein, I wanted to write a blog about the first five things I'm going to do upon my return to Nashville!
1)     Move in. I'm very excited to move into my dorm this year.  I'm living in a single in Cole, one of the awesome housing options available at Vanderbilt.  The best part for me about moving into my new dorm room is getting to set up the furniture and decorations.  It is so much fun to be able to create an atmosphere in which you will work, relax, and socialize all year long.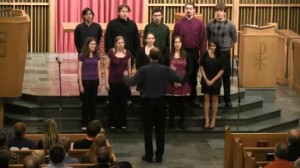 2)     Board retreat. Monday evening I am leaving to go on board retreat with Victory a cappella.  You can tell from my other blog posts that I love being a part of this community (one of the 150+ available at Vanderbilt!) and as such, I am super-excited to be able to help them prepare for this upcoming year.  I was elected their business manager at the end of last year, which means that I will have a big hand in doing just that.
3)     Visit restaurants. I have been able to eat at so many awesome restaurants in Nashville over the past two years, and upon my return, I will be re-visiting all those I have sorely missed.  For example, I have to stop at Fido's for one of their amazing burgers, at Sweet Cece's for some fro-yo, and at Michaelangelo's for a slice of pizza.  In addition, I'm excited to expand my horizons this semester and try out new places.  I can do this because my meal plan only includes eight e per week.  This means I'll also be able to cook for myself, which is something I have always wanted to do!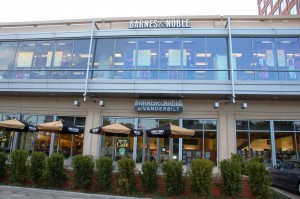 4)     Catch up with friends. I have already received a text from my roommate last semester wherein we planned our first dinner together.  I love the friends I've made here at Vanderbilt over the past few years, and sadly we do not always get to see each other over the summer.  There are simply too many opportunities for us to experience all over the world.  As such, it is wonderful being able to catch up with them upon our return.  You get to hear all about their cool experiences, and share some of your own stories!
5)     Textbook shopping. I'm nerdy in that I love to buy new textbooks!  I love reading the class syllabi, determining the texts I will require for the upcoming semester, and finding the best deals on them.  This semester is going to be no different—as soon as I get back and my classes are finalized, I will be buying/renting a stack of interesting books to read!
So there is my list of the top five things I am excited to do once I return to Nashville this upcoming week.  I hope it got you all excited about heading back to school as well!
…Until next time! :)