Kids, Let's Go to the Symphony!
As a cellist at Blair, I get geekily giddy about the Nashville Symphony's concert season.  As a poor college student, I am sorely short in funds to buy tickets.  A huge "however" is in order though, because the Nashville Symphony has a program called SoundCheck for classical music loving students like me and you to be able to soak in some fantastic orchestral performances and bask in all the grandeur of the Schermerhorn Hall!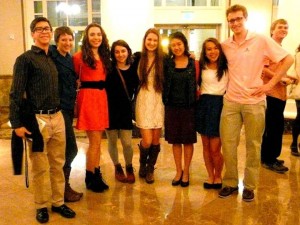 This is how you do it:
1. Click on this link and follow the directions that are listed.
That is all.  Isn't that easy?  Pay $25 for your membership card, show them your student ID, and then enjoy the Symphony all year!
In the past, the program allowed us to buy up to two $10 student tickets per concert.  So economically, this is such a relief.  I could potentially go to all fourteen classical concerts for $25 rather than $140!  The only drawback to this new program is that the seating is at the discretion of the box office, whereas in the old program, we could sit wherever we pleased.
I am so excited for the Nashville Symphony!  This semester, I'm definitely hitting up the Russian Spectacular, Copland's Billy the Kid because Jun Iwasaki, the concertmaster of the NSO, is going to be soloing the Bruch Violin Concerto, Sibelius & Elgar… oh my goodness, scrolling through the concert calendar, I am pretty much listing all the concerts because I'm so pumped to hear these classical giants!
This is an awesome event for a night out.  Dress up with your friends (or your date), go into town and find a hole-in-the-wall to fill your bellies, and relax at the Schermerhorn!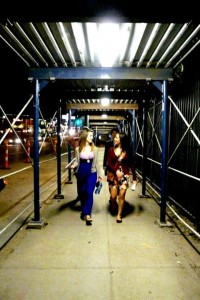 Get your Nashville Symphony college student membership pass as soon as you can and come to the Symphony with me!