Reunion Amidst Millions
I closed out my May adventures by visiting some family in New York for a week. And along with family, I had a little reunion with a recent Vanderbilt alumnus as well! It was great to be there to have a mini-family reunion in the name of my uncle's surprise birthday party. Only a fraction of the bunch was able to make it out for this event, but in our family, only a few need to gather for good times to ensue.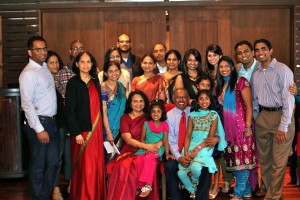 While the family gathering was the main reason for my trip, I was also able to visit my dear friend Sonja at Shake Shack in Manhattan! I've known Sonja for about 2 years, and she's a prime example of why it's sad to be friends with people who will graduate before you. It was so awesome to catch up with her on life post-graduation for a few moments, and SO reassuring that my beloved Vanderbilt connections won't necessarily come to a halt after graduation. NY is on my list of frequently visited places due to family, and having her there makes the visits that much sweeter :)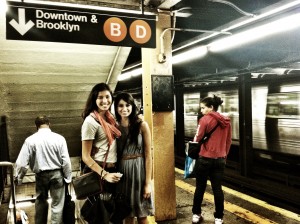 It's been about a month since my New England travels, and the reality of being a senior is slowly starting to sink in as graduate school applications and test dates put themselves on my to-do list. I think I'm finally to the point where I'm more excited for this next year's adventures to come than sad that the end is near. I can go ahead and predict that I'll being flip-flopping between those two mindsets though. In the meantime, I can find assurance in the relaxation, friends, and fun times (and work and studying) that make up my summer days right now until I have to cope with those feelings in a few months. Totally looking forward to movies, food dates, and volleyball games in store to cushion the countdown until Vandy life resumes!