Off to Bilmore we go!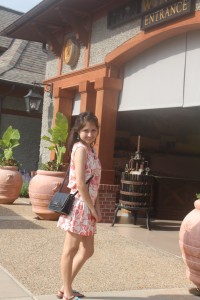 During my parents visit to the U.S for my brother's graduation, I took…probably more like dragged…them to Biltmore estate for a day trip while we were in the area. They were wondering why I wanted to see a big building with lots of rooms and fancy ornaments. It took a little bit of persuasion, but I convinced them, adding that there was no way we could miss it if the Vanderbilt family owned it and I went to Vanderbilt University. It was like going to Italy and not eating pizza.
It was fun to step into the past. Cornelius' Vanderbilt, the 'namesake' of our university, was the grandfather of William Vanderbilt, the first owner of Biltmore. The house was built to look like the working estates of Europe, so it included a farm and village. At the point that this was being explained, all I was thinking was 'It's like Downton Abbey!'. The gardens were designed by Frederick Olmsted, the same landscape architect of Central Park. My parents were beyond intrigued. They are both agriculturists, so they spent most of their time running to each plant plaque, reading it and discussing it, while I chased after them after I smelling every flower in the azalea garden.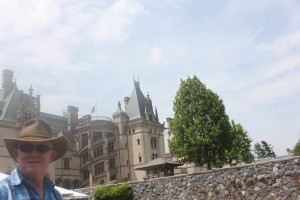 The farm included a forestry school, poultry farms, hog farms, and a winery among other buildings. What really piqued my interest was the legacy that the Vanderbilt family has left behind. Not only did they create a place that they could enjoy and rest, but they also invested in the infrastructure of their community, developing Asheville's economy and agriculture. It might be a little bit of a stretch, but my attendance at this university is a little bit of the legacy that their family has left behind!