Country Music City
My name is Priyanka Aribindi, and I am a recovering Nashville junkie.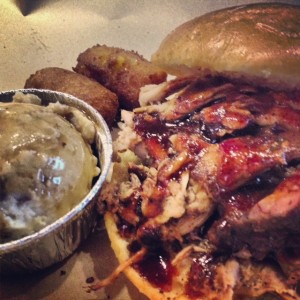 Twenty-four days away from the perpetual sunshine and barbeque-tinged air feels like much too much, but lucky for me, my home away from home and I will be reunited once again in no time at all. While in the grand scheme of life/time/eternity, August really isn't that far away, I'll be back at my favorite stomping grounds a bit sooner than most other Vanderbilt students.
In a mere ten days I'll be boarding my fifth Southwest flight to Nashville (their 'jokes' become more bearable with time… don't worry), and reuniting with some of my favorite people.
This trip won't be all catching up at Cabana and scooping up Jeni's, though. This year I'm kicking off festival season with another behind the scenes experience at another Music City tradition— CMAFest. The Country Music Association's annual music festival running from June 6-9 this year features all the biggest names in country music: Luke Bryan, Taylor Swift, Eric Church, Miranda Lambert, Zac Brown Band, Hunter Hayes, Blake Shelton, Lady Antebellum, Keith Urban, Dierks Bentley, Kelly Clarkson, Carrie Underwood, and Brad Paisley are all on the lineup, and that's just the short list.
On this trip I get to combine my two favorite things— listening to good music with good friends, and, of course, writing about it. Nashville is such an awesome place for student journalists, especially ones like me who love to listen to and write about music, and this opportunity is just one of many cool ones I've come across while involved with Vanderbilt Student Communications and the journalism community in Nashville.
There's still a lot to be done in the next ten days before I head back, starting with getting up to speed with what's happening in country music, which should be fun for a complete newcomer like me. Maybe if I hang out at my favorite barbeque joint (the spoils of which are pictured above) enough, I'll gain some wisdom to match the pounds their pulled pork has also helped me gain? I'll let you know how that works out…
Anyways, hope summer's treating you guys as well as it's treating me, and if any prospective students are looking for a good time to visit Vanderbilt, the weekend of the CMAFest will definitely be a great time to see some of the perks that come along with going to school in Music City.