Pre Med? Vanderbilt is the Answer
My favourite question I like to ask new people I meet on campus is to ask, "What is the dream?" Its something interesting to ask because you get to learn a lot about someone based on what they desire the most. You definitely get plenty of interesting answers especially on a campus like Vanderbilt where everyone is highly ambitious and highly capable of doing the things that they claim they wish to do.
For Myself, I want to be a doctor. I want to be able to work/live abroad in Spanish speaking 3rd world countries and to make as much of a difference I can in the lives of those who are less fortunate. There's plenty of work ahead of me but I'm willing to put in the effort for it. First, I have to get into medical school and then I have to learn Spanish.
Although the road is a difficult one, I know that Vanderbilt gives me a great opportunity to follow my dreams and these are some reasons why you should consider Vanderbilt if you are also pursuing a career in medicine.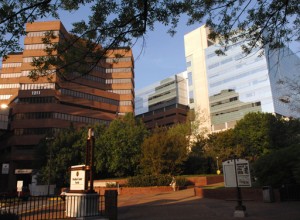 1. Research Opportunities
As I have mentioned before, I currently hold a research position at the Vanderbilt Medical Center as an Undergraduate research assistant and I take part in research during my school week. It is an opportunity to actually take part in a real research project and to see if the field of research is on your cards. Also, recently for Medical School application, almost all students who apply have research experience and to not have this crucial experience could be harmful to one's application. This list shows all the Vanderbilt Medical Center faculty members who are accepting undergraduate students.
2. The Medical School Next Door
Vanderbilt Medical School is a top 20 medical school according to US News and with a top medical school nearby, it gives the chance for undergraduates to receive the best advice regarding medical school and the application process from the top applicants across the country. For example, earlier this week, I met with a second-year medical student who was the older brother of a friend from home and I had lunch with him and had a few questions answered that an adviser would not tell you. I plan to ask him for guidance as I prepare for the application process.
3. The Vanderbilt Name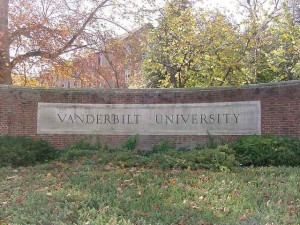 The Prestige of Vanderbilt is greatly beneficial in that the opportunities offered to Vanderbilt students is endless. Other medical schools want Vanderbilt students to come to their school because they know that Vanderbilt, as a top 20 college, has some of the brightest students in the country. Just yesterday, there was a giant graduate school fair where admission officers from other medical, dental and nursing schools came to Nashville themselves to recruit Vanderbilt students. In addition to that, the Health Professions Advisory Office often hosts admissions officers who come to Vanderbilt to give a short talk and answer questions regarding their school. In essence, other schools come to Vanderbilt to more or less audition for our interests.
These are just some of the advantages that come with attending Vanderbilt. I highly suggest that if you are considering Vanderbilt that you take some time to consider it. Learn more about pre-medicine at Vanderbilt by getting in touch with the HPAO office or asking current pre-med students (such as me). You'll learn to realize that Vanderbilt will be the right choice as it will open Dores for you in the future.
Anchor Down