Ehud Barak Visits Vanderbilt!
Throughout my time here at Vanderbilt, I have found that there is a large emphasis placed on fostering healthy discussions in the hopes of exposure to a variety of world perspectives. While a large portion of this occurs in discussion-style classes, three of which I am enrolled in right now, there is also a tradition of bringing in influential individuals of our time to come and speak to students and the public about today's key issues
This past Sunday marked the conclusion of the now 49-year tradition of the Impact Symposium here at Vanderbilt. In the past, the Vanderbilt University Speakers Committee has brought in people such as Martin Luther King, Jr., Tom Brokaw, Robert F. Kennedy, among others. This year's speakers can be found if you click here!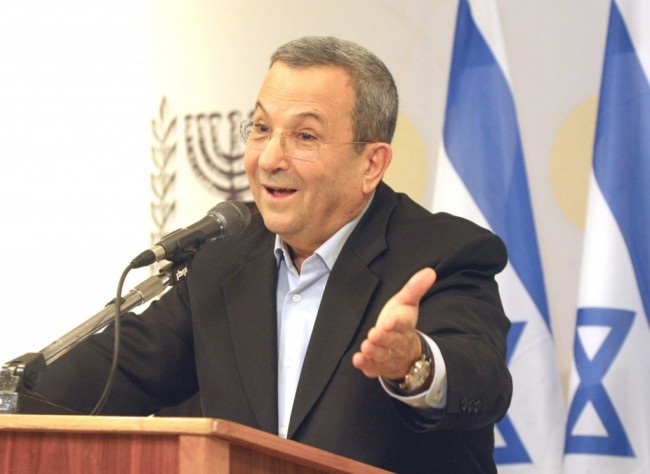 I was only able to attend Sunday night's event where our guest of honor was Ehud Barak, the former Defense Minister of Israel. Ever since he stepped down last month, he chose Vanderbilt to be the setting of his first public appearance. When asked why he chose a university to make his first public appearance, he recounted his love for the environment of a university from his time at Stanford University, where he attended graduate school and found the balance of diverse perspectives and intellect he encountered were extremely important to him. Therefore, he chose a similar setting to have this discussion and continue to nurture healthy discussions about current issues! The discussions that followed afterwards revolved around his perspectives about the recent unrest in the Middle East and his thoughts about the future directions of Israel and other Arab countries.
I absolutely love that Vanderbilt sets up such avenues for students to be more well-rounded individuals outside of the classroom setting. As a student, I was able to attend this talk, as well as all of the Impact Symposium talks, for free. It makes it all too easy to take an intellectual break from routine life and get a truly once in a lifetime opportunity to hear from such remarkably influential individuals such as Prime Minister Barak first-hand. After the talk, I honestly could not help but feel oh so privileged to have had the chance to hear such a well-spoken, competent leader of a country who was able to capitalize on the strengths of Israel and lead the country in truly rough times.
Balancing academia with social life and keeping it classy all the way through. That's my Vanderbilt :)