Visitors, Sigur Ros, Adventure Weekend, Barcelona, oh my!
Hello friends,
Wow it has been a really long time since I have posted a blog and to all of my faithful followers out there, I apologize. So much has happened since my parents came to visit me almost a month ago – so I am just going to dive in with some of the highlights!
The first weekend in March, my best friend from home, Maura, and my best friend from school, Logan, came to visit me here in Edinburgh! On that Friday, I showed them around the city, took them up to the castle, around the old town and new town, throughout the various alleys and closes, and into some museums, shops, and cafes. It was a busy day, but I was excited to show them around my [temporary] home :)
That Saturday, Logan met up with a friend and took a tour to the Highlands, so it was just me and Maura. We spent our afternoon hiking Arthur's Seat with a few of my friends!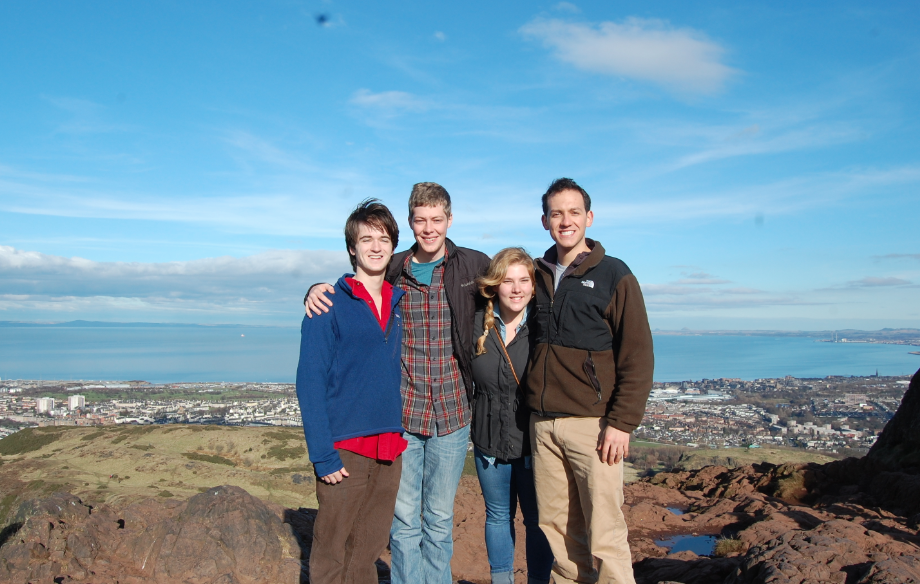 After our hike, Maura and I raced back home and got ready to hop on a bus to Glasgow. Why you ask? BECAUSE WE WERE SEEING SIGUR ROS IN CONCERT asrgdsgsdgsdfgsd!!!!!!!! If you have never heard the absolutely beautiful music that Sigur Ros creates, then please stop reading this, go to YouTube, type in Sigur Ros, and just click anything. Anyways, we made it to the concert right on time, and it was absolutely amazing. Words cannot describe how happy I was, and I got to enjoy the concert with my best friend!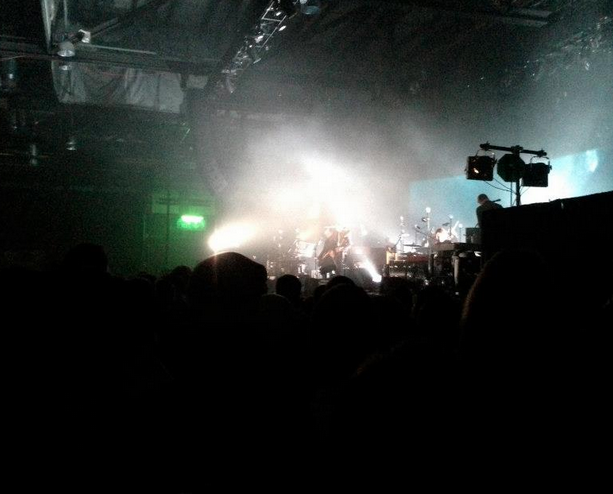 On Sunday, Maura had gone back to Dublin (where she is studying abroad), so Logan and I went to a few museums and bummed around for the rest of the day. It was so wonderful to have visitors, and it will definitely be a weekend I will never forget.
The weekend after that, my program arranged a trip for us to go to Argyll forest for the weekend to participate in various outdoors activities. Argyll Forest is about three hours away from Edinburgh (northwest), and it is basically just this big and beautiful nature preserve. The place we were staying at was both a hostel and an outdoor education center, which was an interesting but convenient combo. Highlights of the weekend trip include a night hike in the pitch black (was better than it sounds), a day hike, kayaking, and me tipping over and falling into a 30 degree lake. Regardless of that last highlight, the trip was awesome, and it was really nice spending time outdoors, as well as with my friends in my program!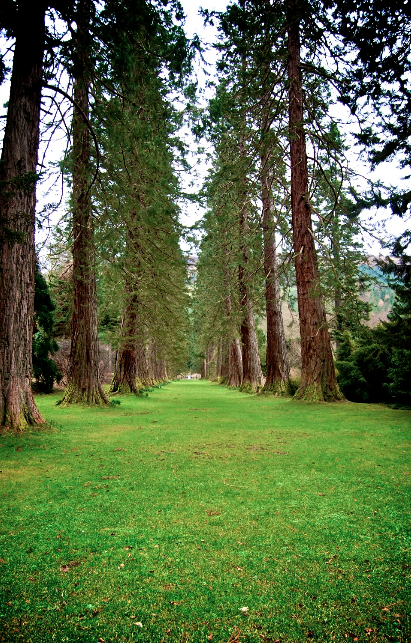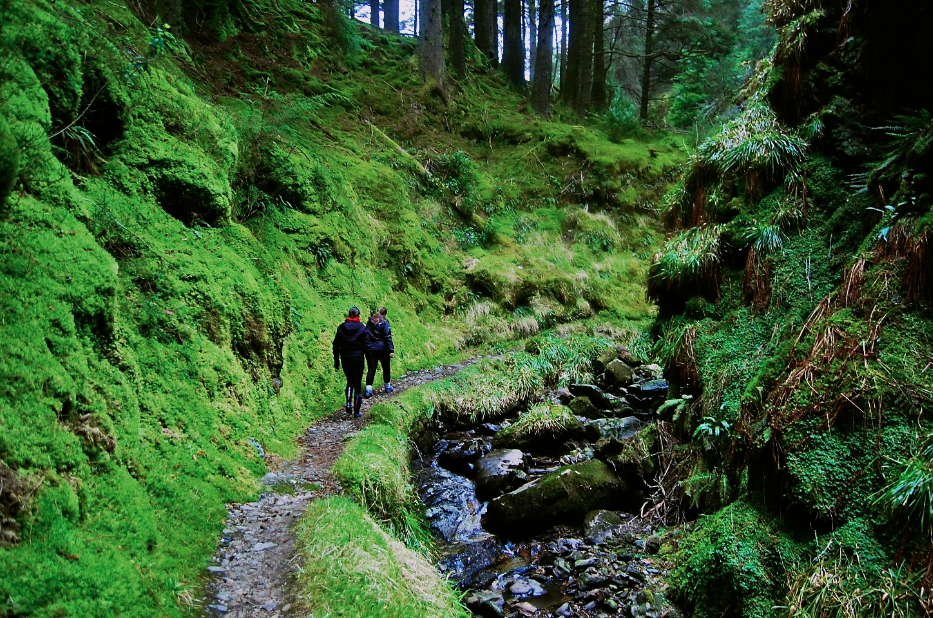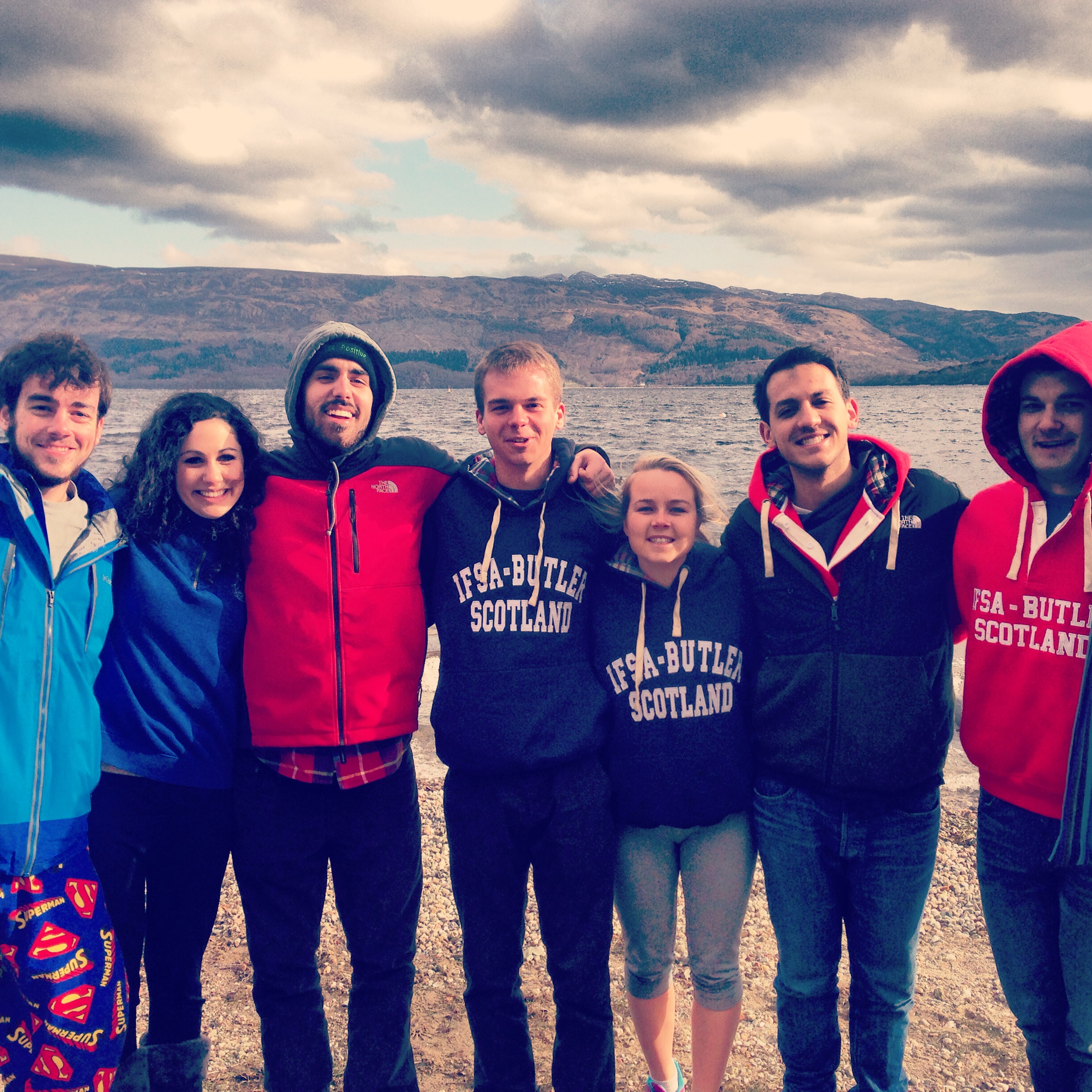 This past weekend, I met Maura and our other best friend from home, Melissa, in Barcelona!!! I got there Friday night around 9pm, which was perfect timing for all of us to grab some tapas (they do not start eating dinner till at least 9pm). After dinner we hung out at a few bars, and called it a night pretty earlier to we could get a jump start on the day. On Saturday we went to various tourist hotspots including Park Guell, Las Ramblas, and La Sagrada Familla. We spent a lot of the day wandering around and just taking in the beautiful sights and warm atmosphere to which Barcelona is home. I had to leave in the late afternoon on Sunday, but it gave me just enough time to see the famous Barcelona beaches and grab lunch with one of my good friends from Vanderbilt, Kristen, who is in Barcelona for the semester! Although I was only there for a mere 48 hours, it was such an amazing trip and I know I will definitely be back some day later in life :) I brought my film camera to Barcelona, but unfortunately, I did not realize I forgot to load it with film until after I got back :(. So enjoy my iPhone photos.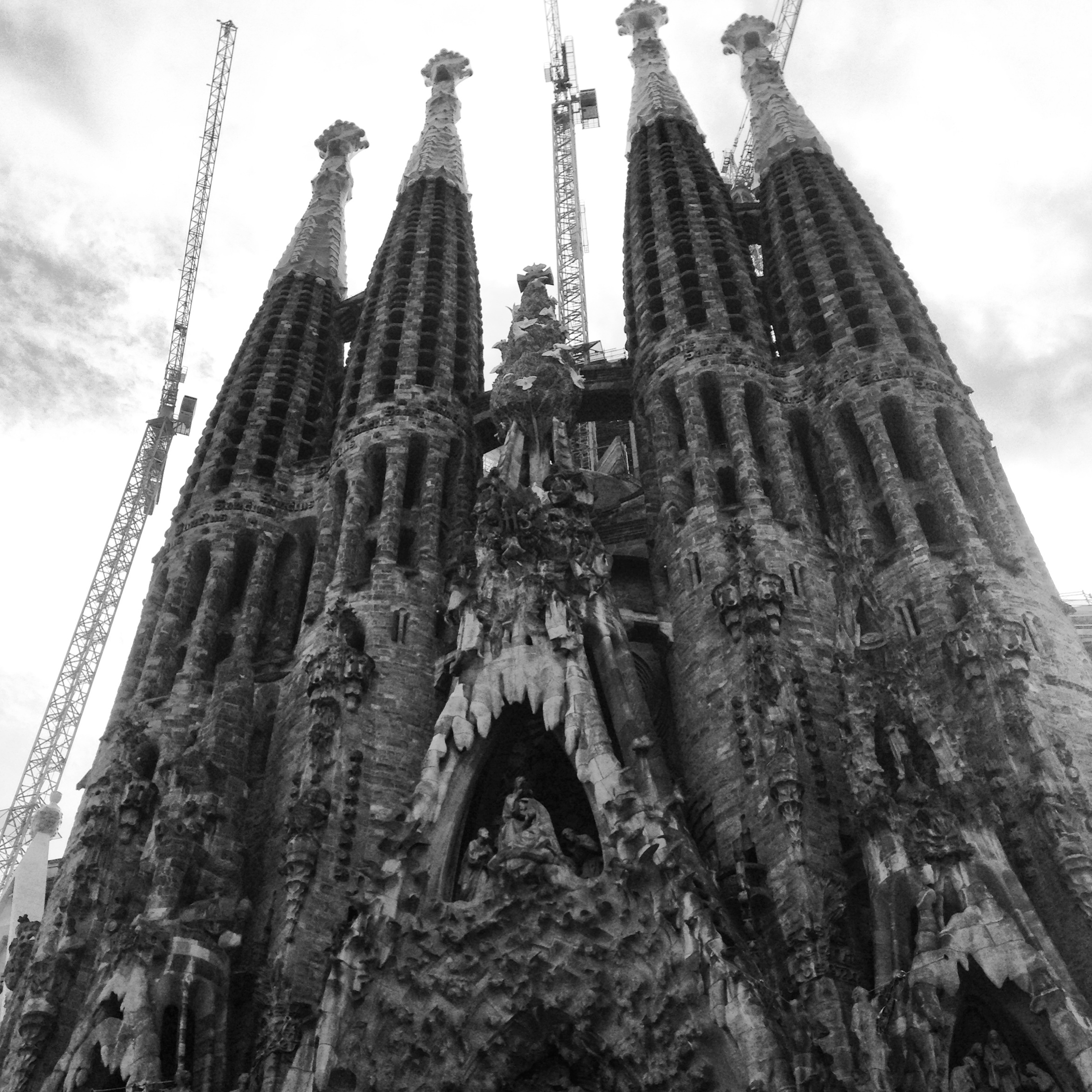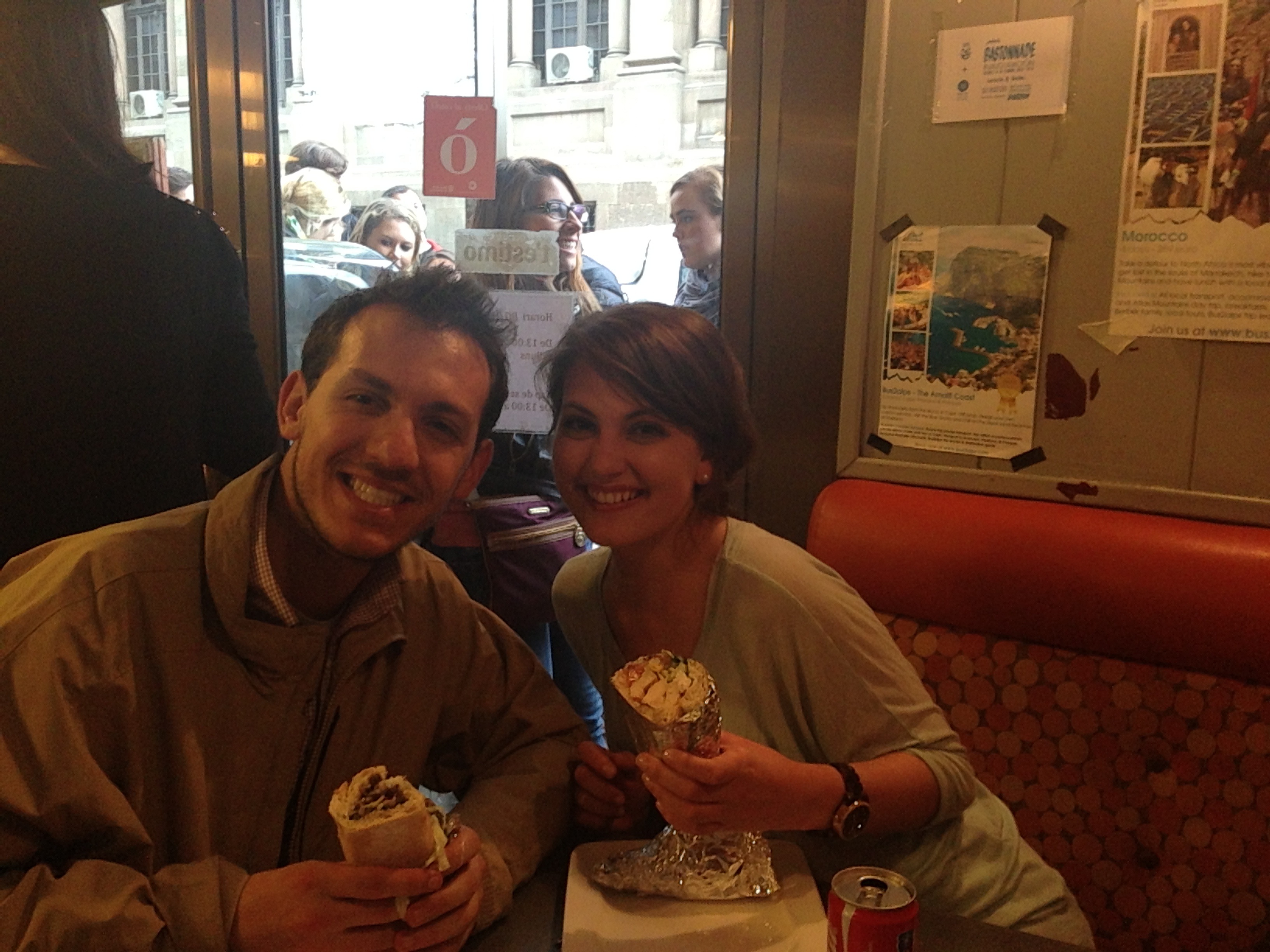 I told you a lot has happened since my last update!!! The other day, one of my Scottish friends was telling me how she was sad the semester was almost over. I looked at her in confusion, and then was reminded that although I am here till May 28th, my classes end on April 5th. That is a little less than three weeks away!!! So while I still have more than two months left here, I am almost done with classes, and will just have to take my three finals in mid May (the 14th, 17th, and 22nd). In the mean time, I am planning on traveling a bit with all of this upcoming free time. This Thursday I am leaving for London to visit some friends for six days (I am playing hooky and skipping my one class on Monday, because I do not have class on Tuesday and Wednesday either…shhhh). Then on April 5th I will be embarking on my spring break extravaganza which include three days in Rome, Italy, three days in Positano, Italy (on the Amalfi coast), four days in Amsterdam, four days in Berlin, and a weekend in the Isle of Sky. Excited does not even begin to express how I feel. But I am also super excited to have some free time towards the end of April and early May to continue exploring Edinburgh and hanging out with the amazing friends I have made here! I am very fortunate!
Until next time,
Luke