Taking a Week Off
Since Monday, Vanderbilt has been on Spring Break and I have been using my week as a way to take some time off school and prepare for the second leg of my Spring Semester.
During Spring Break, most Vanderbilt students will go off to the beach or go on Alternative Spring Break. I chose to do neither. Rather, I went all the way home, a short 20 minute drive, down to Brentwood, TN. Now, I'm almost half way through with this weekend and I'd say I have been fairly productive despite having the whole week off to do whatever I want.
When I got back home, I realized that Vanderbilt actually had a very early Spring Break this year and none of my friends had come home yet so I have a lot of time on my hands. This gave me a lot of time to do some things that I didn't have time to do during the semester.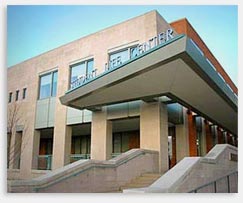 For one, I met with Dr. Baum who is the Pre-Med advisor at the Health Professions Advisory Office. It was important to meet with him because he is the person who writes a recommendation letter for you if you want to go to medical school. I scheduled a meeting with him and was able to meet him the other day. He was very helpful in giving me needed advice and answering the questions I needed answers regarding the Pre-Med track. I also got put on the emailing list for the Health Professions Advisory Office which has a lot of helpful information whether it be MCAT preparation, finding research opportunities or getting clinical experience. For all you future Pre-Med students, I suggest you get in contact with the HPAO office and ask to be on their emailing list as soon as possible. I think that I was a bit slow on getting in touch with this office and I have found it to be a great resource for everyone considering medical school.
Apart from that small endeavor, the rest of my Spring Break has been spent catching up on some school work, watching movies, eating great food and getting plenty of sleep. In truth, I wouldn't mind being back at Vanderbilt right now but, I plan on making the most out of the next few days I have left at home.