Semester Update: Part 1
It is now about halfway through the semester–AKA Spring Break! (more on that in another post)–and sadly blogging has fallen somewhat by the wayside–terribly sorry, lovely readers.  In this edition of Semester Update, I'll give you a bit of a run-down on all of my classes and how I'm liking them at this halfway point!
PSY 268-Health Psychology: I took this class to fulfill my last core MHS requirement, but I also was really interested in studying the psychology of health and why certain people are considered healthy and others are not.  While this class hasn't turned out to be quite what I expected, I'm still enjoying the material and the workload isn't too heavy either.
PSY 2100-Developmental Disabilities: Not going to lie to you, I just took this class because it both fulfilled a requirement and because I wanted to take a class with my friend Shilpa!  This class is an Advanced Topical Seminar in Peabody College.  So far this semester, we've learned about developmental and intellectual disabilities in general, as well as William's Syndrome, Autism, and Prader Willi Syndrome.  Although I don't think that this class is going to have a whole lot to do with what I want to do with my life, I really enjoy the material a lot, and the professor is great!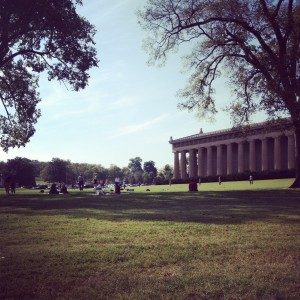 FNEC 140-Financial Accounting: I actually love this class.  It doesn't fulfill any requirements for my majors, but I took it because I thought it would just be a good skill to have–but it turns out I'm actually sort of good at it!  It's learning about how companies prepare financial statements for their investors and potential investors–something that I had no prior experience with.  Even though it's not the most stimulating material in the world, it's one of my favorites this semester.
PHIL 202-Formal Logic: I have a love/hate relationship with this class.  I took General Logic my first-year at Vanderbilt and loved it, so I took this class because of that.  Also because it fulfills a requirement.  Also because Victoria could take it too and now we are LOGIC BUDDIES! Woop woop. I really like the class a lot, but the material is getting difficult, hence the love/hate.
MHS 290-Making the Modern Hospital: This is a brand new class, and I am loving it! It deviates from a lot of the things that my other MHS classes have focused on, and since I'm thinking of going into hospital administration once I'm done with school, it's more applicable to real life than a lot of my other classes.  We go on field trips to places like the Vanderbilt Children's Hospital, Nashville Mobile Market, and other cool places around Vanderbilt!
That's all for now; stay tuned for my next update: this semester in AOII and working in the Admissions Office!