Theatre "Homework"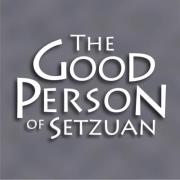 I felt very cultured this weekend because I saw not one, but two plays at Neely Auditorium (one of them was even Hamlet!).
As I've mentioned before, I'm a Theatre minor, but that doesn't mean you'll have to suffer through a monologue of mine anytime soon. The Theatre department offers three different tracks: acting/direction, design/technology, and dramatic literature/theatre history. Since I love to read plays and see shows performed, the dramatic literature/theatre history route is perfect for me, and I don't have to be involved in the VUT productions unless I want to be.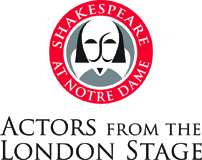 A lot of students in my Dramatic Literature and Criticism class are Theatre majors though, so they had lots of starring roles in the latest play The Good Person of Setzuan. I saw their closing performance on Friday night and it did not disappoint. My friend who lived in my flat in London had one of the funnier roles as a god searching for a good person in Setzuan (hence the title) so I had a lot of fun cheering him on.
The Good Person of Setzuan had to tear down their set early in the morning on Saturday because Actors from the London Stage had travelled to Vanderbilt again! They came last year when my mom was in town and we saw their production of Twelfth Night, which was seriously good. This year they performed Hamlet and I was amazed again because their traveling group is comprised of only five actors, so they play multiple roles in the production. This time there was only one female so she played both Gertrude and Ophelia, which blew my mind.
I got to see a lot of good theatre this weekend, and the best part is it was all for free! Vandy undergrads can get into a lot of performances for free so I try to take advantage of that. Lastly, while most of my friends have multiple tests this week, I only have a production review of one of those two plays due on Friday, so I'm loving the whole Theatre minor thing right about now.