The Bluebird Cafe
Last night, my friends and I FINALLY made it to dinner and a show at the famous Bluebird Cafe. This has been on my Nashville bucket list forever but it was pushed to the top after the TV show Nashville premiered this fall. My friends all watch the show and just had to get to this well-known live music venue in Nashville because there are multiple scenes on the show filmed at the restaurant.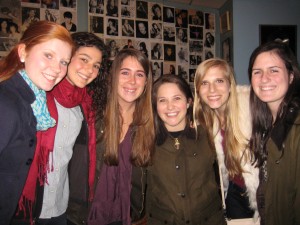 I don't consider myself to be a music person at all. I listen to the radio when it's on, and I run with music. I don't, though, actively seek out new music or crave concerts. Thus, my trip to The Bluebird Cafe was a definitely far from my normal routine.
As soon as we walked in, the hostess showed us to our table and then they dimmed the lights. The restaurant, which seats about 100, was completely full. The walls were covered in autographed head shots of famous country singers. The restaurant was split into three sections: tables, a bar, and pew-type seating for the 'overflow' crowd.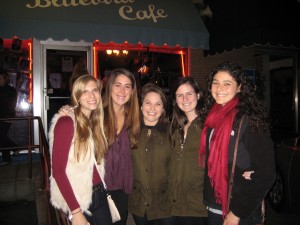 Each night, the restaurant has two shows. We went to the early show, which is generally for songwriters. Last night, there were 4 songwriters- some famous, some not. They have never formally worked together, but they seemed to be friends. They prepared a set for us, during which they went around and each told an anecdote introducing their song and then they played it. The artists who did not have the solo for that particular song would sing or play backup. It was so so cool!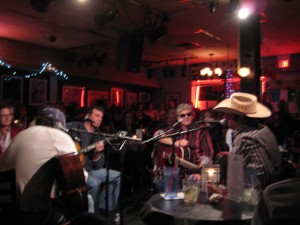 I absolutely recommend visiting The Bluebird Cafe because it is unique to Nashville and really close to Vanderbilt. It is only about 10 minutes up a single road. Also, it's like a bang-for-your-buck kind of thing. Where else can you see grammy nominated, chart-topping songwriters for less than $10?