Yule Ball
This Saturday, I traveled to Hogwarts…okay maybe not the real thing but as close as I'm going to get. Mayfield 11 and Phi Sigma Pi hosted the second annual Yule Ball benefitting Books from Birth of Middle Tennessee.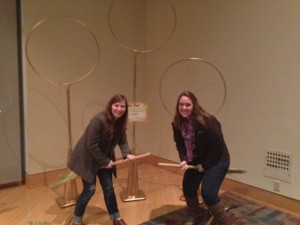 As I've mentioned before, each Mayfield has a service-oriented project to work on throughout the year and for the past two years, Mayfield 11 has been the "Harry Potter" Mayfield—meaning they're promoting childhood literacy through awesome books like Harry Potter.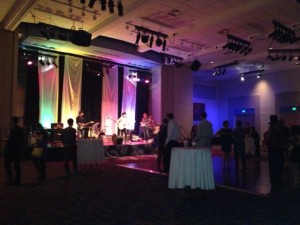 For all you noobs out there who haven't read Harry Potter, the Yule Ball is like a winter formal held during the Triwizard Tournament in the fourth book. Mayfield 11 tried to replicate it by setting up a dance floor in the middle of the "Great Hall" (aka the Student Life Center) and organizing different performances by different groups on campus—ranging from the Melodores to Momentum Dance Company to Tongue N Cheek.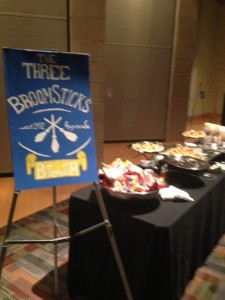 Also, they provided a coat rack ("Room of Requirement"), snacks ("The Three Broomsticks"), and Quidditch goals/brooms to take pictures with. The whole room was so Harry Potter themed that I was in nerd heaven. Some people even came dressed up in costume (I left my wand back home…) or fancy dress to get the full Yule Ball experience.
A night of magic, music, and fundraising for Books from Birth? I volunteer as tribute! Oh wait wrong book…