Retreat!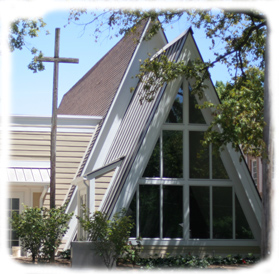 Last weekend I got to participate in Victory a cappella's retreat.  I've mentioned in prior blogs that I love going on retreats with the different student organizations.  You always grow so close to the new members, enjoy time with your existing friends, and make fun memories.  Friday night we all got together at 6 to make dinner.  Our retreat took place in St. Augustine's, a chapel on Greek row.  It was a lot of fun to prepare cook throughout the weekend because we got to use the industrial-sized utensils.  The pot we cooked spaghetti in was ENORMOUS.  We cooked six boxes of pasta and still did not even fill it a quarter of the way.
After dinner, we started learning new music.  I'm excited for this upcoming semester since for the first time, we have more guys than girls.  We actually even have nearly as many basses as we do women.  It'll be a challenge to sing out our part and be heard above their deep booming voices. :)  When we split up into sections to learn our parts, the girls got to use the actual chapel.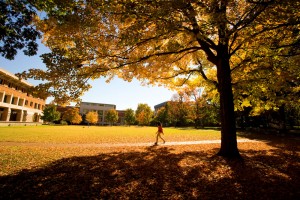 After practice, we went to Wilson to play murder in the dark.  If you've never played it before, someone gets picked to be the "murderer" but no one knows who.  Then you wander around the building and the murderer touches people to "kill" them.  Once a person is touched, the murder can choose where to hide the body.  The game continues until the murderer kills everyone or someone finds a dead body.  Then, they cry "murder in the dark!!" and everyone reconvenes in the lobby, discussing who they think is the killer.  The group votes, and kills someone off.  It either ends up being the murderer and then everyone is saved, or else you end up "killing" an innocent person.  Then the game resumes.  It's loads of fun because you wind up being paranoid of being down a dark hallway with anyone.  And Wilson has loads of dead-end hallways, perfect for getting trapped!  The night culminated in crepes and a fun clubbing experience.  And the following morning we reunited for breakfast and an hour or so more of practice.  It turned out to be a fabulous weekend.  I do love retreat!
…Until next time!