Ed Sheeran Part 2
Last night, I saw Ed Sheeran in concert…again. I saw him last semester in London, and he was so good that I had to see him again at the Ryman.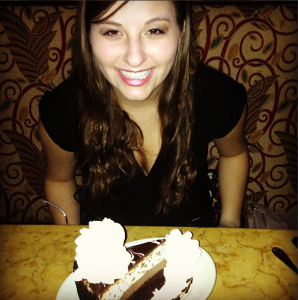 My best friend from home drove to Nashville after class and arrived at Towers around 3, so we went to Fido for a few hours to catch up (I ordered the hummus bowl and SERIOUSLY recommend it). We got all dressed up for the concert in case we happened to run into Ed (we're on a first name basis) after the concert and drove to the Cheesecake Factory. Since it was a random Tuesday night, we were seated immediately and devoured some guacamole before studying the cheesecake menu for a good fifteen minutes. As we were enjoying our dessert, another friend from high school joined us because she's currently interning at the Tennessee State Capitol downtown.
We were running a little late and arrived at the Ryman during the first opening act, Foy Vance, who actually opened at the concert in London too. He's an Irish singer-songwriter who is seriously talented and has a ginormous mustache. The second opening act was different from last time though, and they called themselves Rizzle Kicks, a British hip-hop group. I was a little skeptical at first but they were so energetic on stage that you couldn't help but have fun.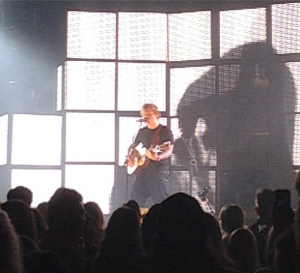 Finally, Ed Sheeran came out to perform to tons of cheering, and was just as good as I remember. I actually liked last night's performance better than last October, because he does this thing where he asks the crowd to quiet down during slow songs and will sometimes even sing without a microphone. When I saw him last time, the audience kept shouting during those songs, but at the Ryman I swear you could hear a pin drop. It's also impressive that he doesn't have a band on stage but rather plays these different parts on his guitar that sound like other instruments and then can record it right then and have it loop back—he even harmonizes with himself with a microphone that does the same thing.
Overall, I think it was a great first experience at the Ryman because it's such an intimate theater and Ed Sheeran's music is so heartfelt. My friend and I were sad we never met him after the show but who knows? Maybe I'll see him again in another few months.