Imma miss you, Vandy.
Well folks, I survived the semester. After a stressful morning of last minute packing, goodbyes, and two plane rides, I am finally made it home. As I am sure all of you are well aware of, I am studying abroad next semester at the University of Edinburgh in Edinburgh, Scotland. While I could not be more excited to head over for a semester of craziness, there are so many things I am going to miss about Vanderbilt while there. So I guess I will just make a list!
The Academics–The University of Edinburgh is one of the best schools in the UK, so I am sure I will be doing a lot of work overseas! But the UK academic systems differ slightly from traditional American universities. In America a lot of our grade consist of homework, quizzes, participation, busy work, etc. as well as midterms and finals of course. However, apparently the UK does not really believe in busy work. From my research it seems that each class has one midterm that counts for about 25% of your grade, and a final at the end of the semester that counts for the other 75%. I am excited to give this system a try, but it will definitely be a big change. Not that Vanderbilt has a lot of busy work, but homework and quizzes really force you to do the reading and stay on top of your work. They also give you a little "grade cushion" for the times when you accidentally bomb your midterm [we've all been there]. I am just a little nervous that I will not be motivated to do any of the readings until the night before the midterm/final. I guess we will see!
Vanderbilt Dining–Vanderbilt dining food is amazing. There are so many great options to choose from, and there are locations all over campus. And there are always some place open! Next semester I decided not to get a meal plan because it seems like more of a hassel than a connivence thing [apparently the dining hall is like 30 minutes from my dorm. Not happening.] So I will be cooking [lol because I can't] all of my meals next semester. We will see how this turns out.
Nashville-This semester I really made an effort to explore off campus and really get to "know" Nashville better. I would deffinitley say I accomplished my goal! Nashville is such an awesome city with something always happening, and I know I am going to miss everything that it has to offer. Edinburgh is a pretty good trade off though ;)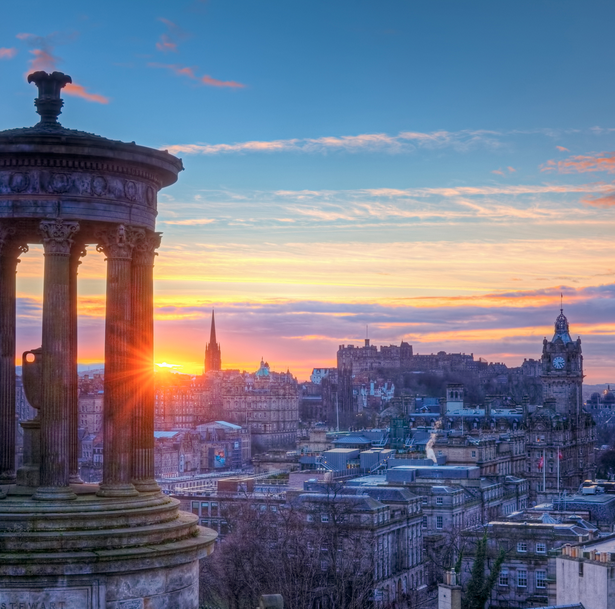 The Campus-The Vanderbilt campus is so beautiful. And it is so nice to have everything you need right in walking distance. I also like how Vanderbilt is a little outside the downtown area, so it gives you a nice break from the hustle-and-bustle of music city. Edinburgh also has a beautiful campus that looks slightly like Hogwarts, so again this will be a nice trade!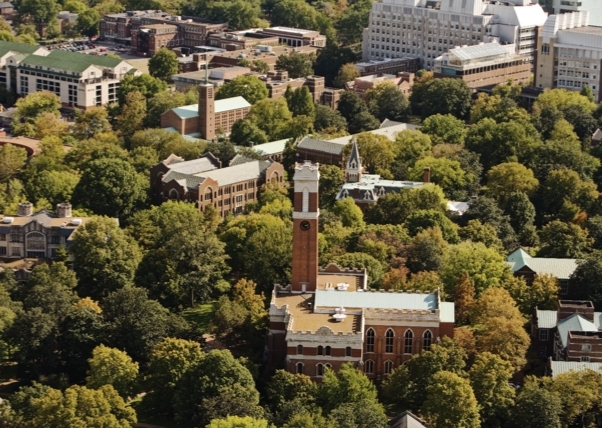 Vanderbilt Sports-This speaks for itself. But basketball season at VU is a lot of fun and I am upset that I will be missing it. I guess I will be watching some "football" and cricket in the UK instead!
Sigma Nu-I am really going to miss my fraternity while abroad. Some of my best friends at VU I made through Sigma Nu, so it will be a bummer being away from them. Also at the end of the semester my fraternity [like most others] have a big "formal" weekend in Panama City Beach, Florida. Last year was my first time attending, and it was one of the best weekends of my life. Essentially we take a few coach busses from Vanderbilt to PCB on Thursday Night, and spend all day Friday and Saturday at the beach. I am so upset I will be missing it, but I will be looking forward to my senior year formal when I return.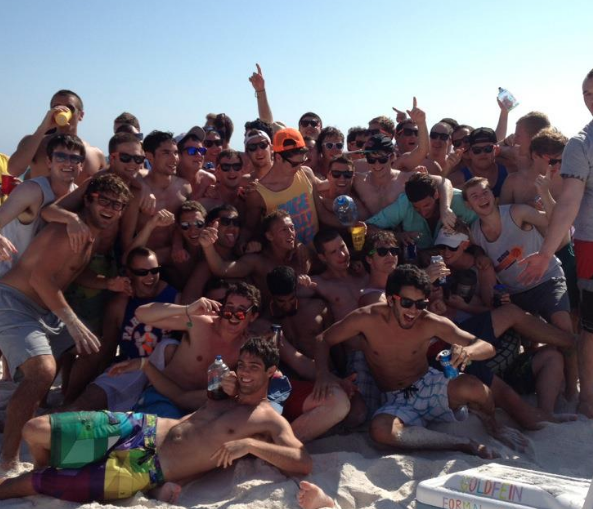 Rites of Spring-the end all of end alls of celebrations at VU. This two day music festival happens every year the last weekend before finals. Artist that have come to Vandy in the last few years include TI, Dave Matthews, Sarah Bareilles, Wiz, Kid Cudi, Drake, Phoenix, Passion Pit, Ben Folds, Hootie and the Blowfish, Gloriana, and so many more. This is such a fun weekend at Vanderbilt, and some people I know don't go abroad because they do not want to miss it!!!
Last but not least, my friends-A few of my friends are going abroad, but I would say that majority are staying at Vandy next semester. They are a large part of why Vanderbilt is such an amazing place, and I am truly going to miss them!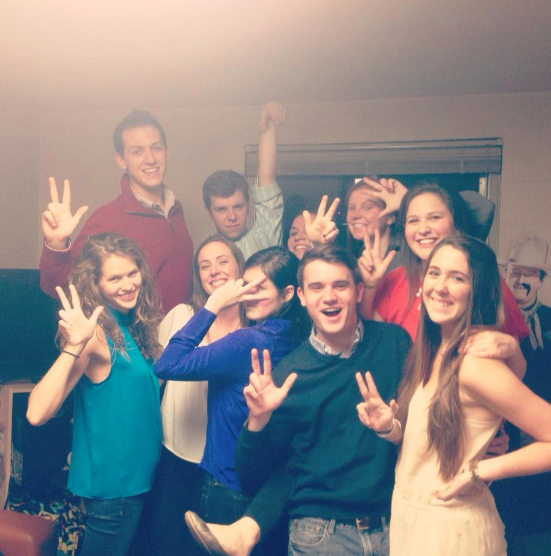 Have a great break, happy holidays and a happy new year!
Until next time,
Luke