Caitlyn's Catch-Ups: Finals Frenzy
Caitlyn's Catch-Ups Part 5: Finals!  As Thanksgiving break approached a few weeks ago, I decided it was probably about time to check out my finals schedule and develop a game plan before it was too late.  Looking at my finals though, I quickly realized that a hard-core study schedule was not what I needed.  What I really needed was an extra dose of motivation.
I took five classes this last semester, and somehow ended up with no final exams and only two final projects–one take-home essay-test and a final research paper.  Three of my classes had tests in the last week and a half or so of classes, but none of them were scheduled for exam week.  After studying hard during a week that many of my friends had minimal work, I finished taking all of my tests and set to work on the last two projects of the semester.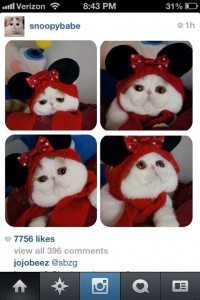 Now, I tend to work best under pressure, so having a solid week to finish these two assignments wasn't necessarily a good thing.  I spent a solid 8 hours in the library one day basically staring at my computer, willing myself to get my take-home exam done, when in reality it should have taken me three, tops.  After painfully finishing the exam and turning it in, satisfied that I did as well as I could, I set my focus on the daunting task of writing a research paper.  With four days to get it done, I tried to set a good balance between writing the paper and taking breaks–for example, food and movie breaks–to relax so I didn't get too overwhelmed.  Anything over a five page paper terrifies me a little bit, so a fifteen page paper felt like a lot.  With a lot of determination and a lot of effort, I tested out a variety of study spots, from my room to Rand Dining Center, and cranked out that baby in three days–and was done a good 24 hours early! (I honestly don't think that I've ever finished any project of any kind that early, ever.)  It was one of my proudest moments when I submitted that paper so early and was done for the semester!