Dodecs Chillin.
As this semester comes to an end, so has my time (until next August of course) with my awesome all-male a capella group, the Vanderbilt Dodecaphonics. I joined the "Dodecs" last fall as a sophomore, and since then it has been a really important [and fun] part of my Vanderbilt experience. This semester I was actually co-president with another member, so I kept busy not only singing, but booking gigs and concerts, figuring out practice schedules, and getting everyone ready for our big end of the semester concert. We normally practice two times a week (this semester Sundays and Tuesdays worked best), and ended up singing at a gig almost every week. Most of the gigs we sing at our on campus, in the form of greek events, sorority benefits, fundraisers, parties, athletic events, etc. But just a few weeks ago, we had the amazing opportunity to travel to Lexington, Kentucky to sing at a Vandy alumni/former trustee's birthday party. The family that hired us to perform sent us a van service from KY to pick us up Friday afternoon after we all got out of class. This was nice because none of us had to drive, and we got to practice all together in one car. Four hours later we arrived and were dropped off at the venue of the event, only to be greeted by a room seperate from the actual party, filled with food, food, and more food. The trip was already awesome, and we had not even sang yet.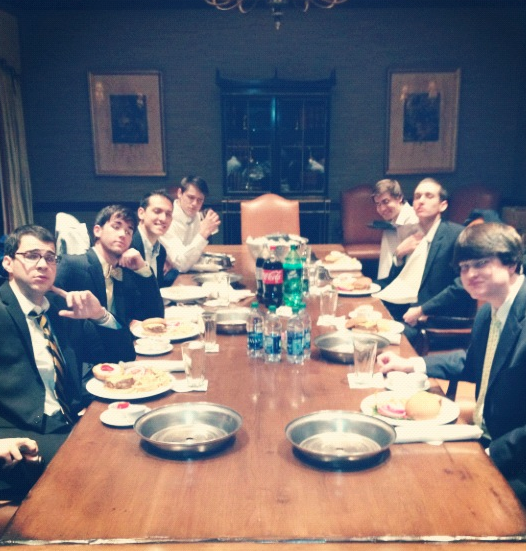 After our dinner, it was time for us to perform! We sang a few songs from the 50's and 60's, including a Frank Sinatra medley, as well as the Vanderbilt Alma Matter and "Happy Birthday"! The attendees loved us, and the alumni celebrating his birthday was so appreciative of the Dodecs coming all the way up for his party! After the party, we headed to our hotel in downtown Lexington to change, and explored the city as a group. I had never been to Lexington, but it was a great city and we had a lot of fun in the downtown area. We packed our bags Saturday morning, and made the trip back to campus.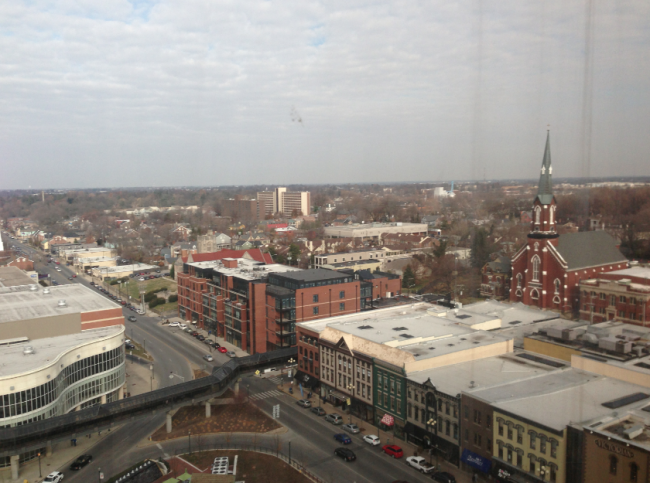 The Thursday after our trip to Lexington was the night of our concert. The week leading up to the concert we sold tickets on the wall, sang in Rand and at the Commons during dinner times, and stopped by all the sorority houses to advertise and of course, sing a song. All of the work we put in marketing for our concert paid off, because it was our most well attended concert since I had joined the group. And of course, all of the hours we put in learning and rehearsing the music paid off as well, because the audience really seemed to enjoy the show! Some of the songs we sang included a Will Smith Medley, Roses by Outkast, A disney Medley, Keep me in Mind by the Zac Brown Band, and many, many more. The concert was almost as awesome as my past semester spent with the Dodecaphonics, and I am really going to miss them, as well as singing, while I am abroad. Who knows, maybe I will join an a cappella group in Edinburgh?!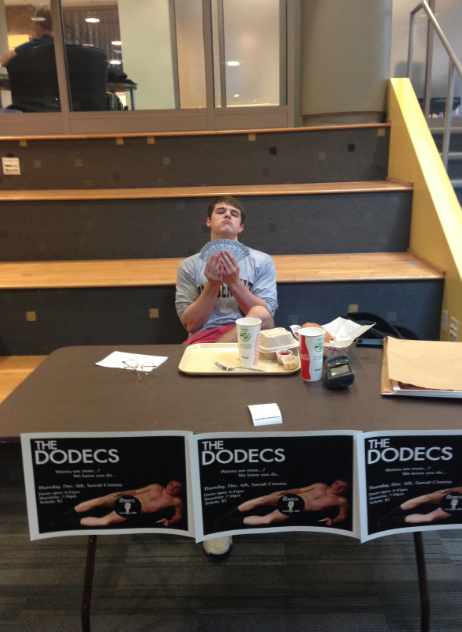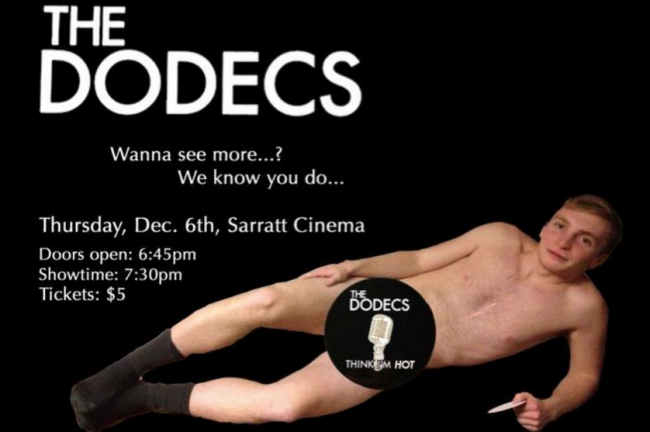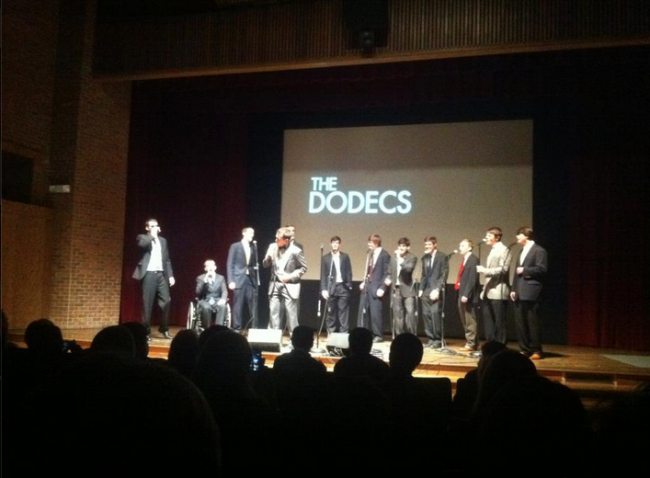 Until next time,
Luke "I have one [take home] final left" Anapolis