It's always fun to give thanks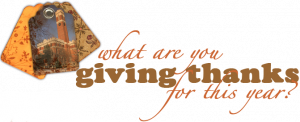 This past week was Thanksgiving break and I had a totally awesome time even though I wasn't able to go home!  That is one of the pitfalls of being an international student—since you live so far away, it is difficult to see your family during short-term breaks like Thanksgiving.  But, that means that you can go home with friends (or in my case, my boyfriend) and get to experience the fun that is Thanksgiving in a different setting.  It's particularly great for me because I always wanted a big family Thanksgiving (my extended family is somewhat small—two grandmas, an aunt, and uncle!) and get to experience that at Kase's house.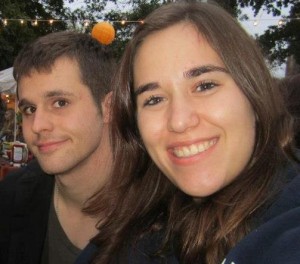 On Friday afternoon we packed my car to bursting as soon as Drew finished class (I traveled with my boyfriend and his best friend).  We drove off at about three o'clock and began our 13-hour drive to Malvern, PA (it's near Philadelphia).  Since it was my car, I took the first shift.  I ended up driving 9 of the 13 hours—I was quite impressed with myself!  Since I just got my license in May at Brentwood Driver Training and my car in October, this was the longest I've ever driven.
Once there, we were able to visit our friends who lived nearby, eat Wawa (oh how I missed the northern convenience store of the gods!), and have three Thanksgivings!!  Yes, you heard me right: I had three days of turkey-consuming goodness.  We went to his church's Thanksgiving dinner on Wednesday night, drove down to DC on Thursday to celebrate with Kase's dad's side of the family, and then spent Friday with his mom's side playing Taboo, eating pie, and watching Wreck It Ralph.  There was never a dull moment with around 10 people living in the house, and I wouldn't have had it any other way.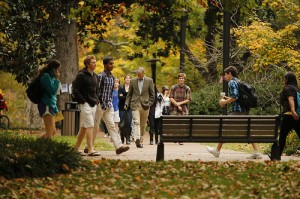 I was also blessed to be able to drive to New Jersey to visit my grandma and have lunch with my aunt and uncle.  My dad even happened to be in Princeton on business the night we arrived, so we were able to meet him at the King of Prussia mall for dinner.  I just rejoiced at being able to see my family and friends. :)
I'm now heading back to Vanderbilt, preparing to start this final burst of stressful end-of-semester assignments and exams, but I'm excited.  This past week was a nice break from the work I'm doing, and now I'm rejuvenated to start anew.