From Music City to the Big Apple
This summer I spent my time commuting and working in New York City!
I had an internship the summer after freshman year as well, but this summer was going to be different.  That summer, I lived in a hotel in Charlotte, NC and walked a block every morning to intern at a law firm there.  This summer was going to be a little closer to home (New Canaan, CT) but would require a much longer commute.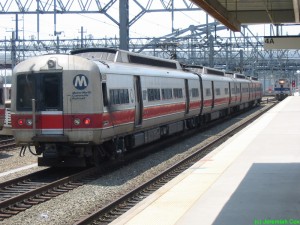 I've always thought of myself working in New York City after college.  So, this summer was essentially going to be a test-run for my future.  At this point in my life, I'm on track to be a lawyer so it makes sense that I'd be working in a New York law firm for 9 weeks.
I had spent almost a year trying to get this opportunity, an internship at an Atlanta-based law firm that generally doesn't have a structured internship program.  To those of you looking to do something similar, the best advice I can give you is to START EARLY.  I sent out a simple resume to a number of different firms in the NYC area, and heard back from a small percentage.  From there, I interviewed via phone and even got breakfast with a partner early one morning in the city.
Anyway, my typical day started with me getting out of bed at 7 am, running to get dressed as my parents honked from the car (I was always running late). I would grab my huge tote bag and business flats, inevitably forgetting my earphones, which was a problem since I had an hour commute via train ahead of me.  After arriving at Grand Central, I'd quickly run to Starbucks for my morning latte, then take the E. 42nd & Vanderbilt exit.  I'd cross the street near Pershing Square and walk up two blocks on Park Ave to my office.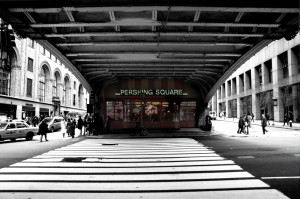 I generally got to work at 9am and left by 6:30pm at the latest.  My duties throughout the day ranged from copying, scanning, and organizing documents, sorting through the filing room, taking stacks of documents to be bound, and even delivering legal documents to closing out of the office (the two farthest places I ever traveled were to Long Island and Queens!).  My job was essentially to help anyone in the Real Estate and Finance Investment group with anything they needed; if I didn't know what to do to help, they'd teach me the steps.
I have to be honest, it was quite overwhelming at first.  There was so much language and formatting requirements and etiquette that I simply didn't know.  However, after being thrown into life as a paralegal, I was forced to learn and eventually had a great handle on the day-to-day necessities.
One thing I learned for sure is that I do still want to be a lawyer.  I spoke to many people in every different stage: secretaries, paralegals, partners, first year, second year, third year, and summer associates.  Each one of them had a different story and a suggestion for a path to becoming a lawyer.  So, now I'm not sure whether to go directly to law school or to work a few years after college.  Nevertheless, I am sure that my experience over the summer was extremely valuable and one that I hope to undertake again next summer!